FIFA's Sepp Blatter and UEFA's Michel Platini congratulate FA on 150th anniversary
FIFA president Sepp Blatter and UEFA chief Michel Platini have congratulated the FA on their 150th anniversary.
Last Updated: 16/01/13 11:49am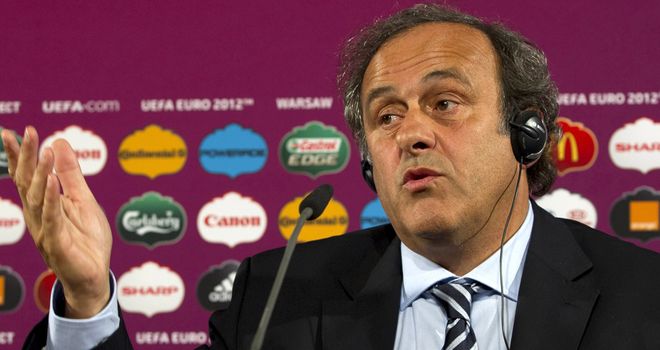 The FA will launch a programme of celebrations in London on Wednesday, and Platini declared that UEFA were delighted to mark the milestone by playing the UEFA Champions League final at Wembley in May.
Platini said: "It is a milestone that is worthy of celebration by the entire worldwide football family. Also, UEFA has only existed for a fraction of this time.
"We were honoured to play our part in celebrating the anniversary of the oldest football association in the world.
"To my mind, it is logical that this season's UEFA Champions League final will be played at the new Wembley - the new home of the Football Association.
"Furthermore, the UEFA Women's Champions League Final, the UEFA European Women U17 Championship Final and UEFA Congress will also take place in England during the next 12 months.
"We thank the Football Association for its contribution to creating, fostering and building our sport. And on behalf of UEFA and its member associations, we wish you another 150 years of success in helping to further strengthen and develop football worldwide."
FIFA chief Blatter added: "It is a great honour and pleasure to congratulate the FA, in this special year 2013 when they are in the festive mood for their 150th anniversary of its foundation.
"If you look back on the 26 October 1863 in the Freemasons Tavern in Great Queen Street, they were the pioneers.
"They called it the Football Association of England, but now it is [just] called the FA, because it is the No 1 in FIFA.
"The privilege to be called the FA is because England has organised football, the modern game has been organised in England. And more than that they have organised what they call, and we call now, 'the Beautiful Game'."