England Under 21 boss Stuart Pearce 'absolutely delighted' by win over Sweden
England Under 21 boss Stuart Pearce hailed his team's 4-0 win over Sweden as one of the best of his six-year reign.
Last Updated: 05/02/13 9:59pm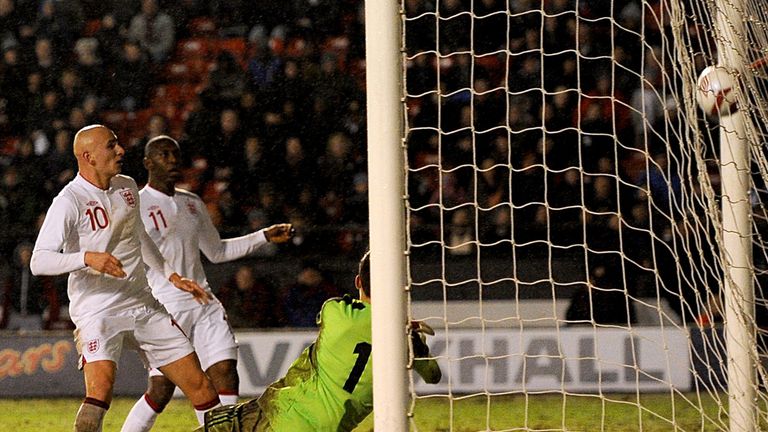 Thomas Ince scored twice with Jonjo Shelvey and Connor Wickham also on target as England's youngsters continued their preparations for this summer's European Championships in fine style.
And Pearce was delighted with a performance that will raise hopes of tournament success in Israel in June.
"I thought the passing was good from the offset," Pearce told ESPN.
"We had cutting edge to get behind them, we scored four goals and kept a clean sheet. It's difficult to pick a negative out of it.
"It's fantastic to kick the new year off with a good result and it's something to build on for the summer.
"I think it's arguably as well as we have played - certainly for 45 minutes. The way we grabbed the game by the scruff of the neck, it was 4-0 but it could have been more than that. I'm absolutely delighted."
The result means England have now kept a record-breaking seven consecutive clean sheets and Pearce believes that sort of form represents a real team effort.
"We always ask our centre forward to set that tempo and I think it just makes things easier for the team," he added.
"I don't think we really had too many chances on our goal tonight either. It's a great achievement. Seven clean sheets, credit to the players for that."
Asked if this result left him confident for the summer, Pearce said: "It depends what sort of players we have available to us.
"Germany, Holland, Italy - they'll all be coming with their best players. We've got to come with our best players. Without that you won't win tournaments. But I'm certainly buoyed up by tonight."