England boss Roy Hodgson will not push Manchester United players in friendly
England manager Roy Hodgson is prepared to go easy on his Manchester United players during a friendly date with Brazil.
Last Updated: 06/02/13 9:12am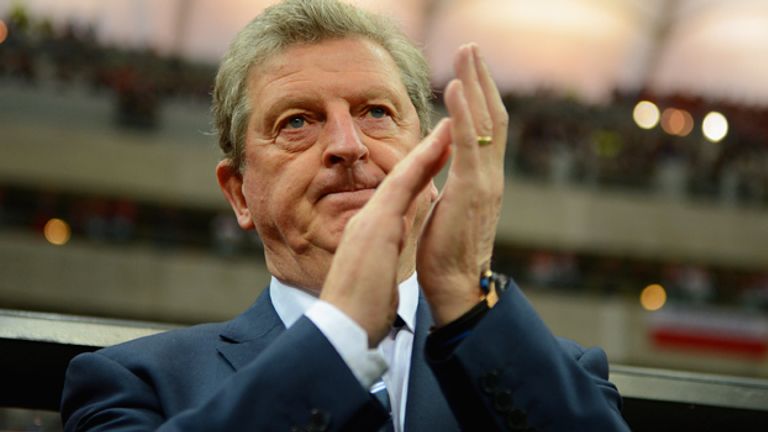 Four Red Devils have been included in the latest Three Lions squad - Wayne Rooney, Danny Welbeck, Tom Cleverley and Chris Smalling - and all will be hoping to play some part at Wembley on Wednesday.
They will, however, be desperate to avoid picking up any untimely knocks, with crucial games to come at club level - including a UEFA Champions League clash with Real Madrid.
Hodgson has assured United boss Sir Alex Ferguson that he will handle his quartet with care, with there no need to take any risks during a non-competitive fixture.
"I am aware that Manchester United are playing an important Champions League game," he said.
"I haven't spoken to Sir Alex Ferguson but I don't need to. I was a club manager myself and it's pretty obvious Alex would like me to look after his players.
"I appreciate the way these top class managers have made sure we have full access to the players for the qualifying games. It's up to me to keep in mind what's going on in their heads.
"This is a friendly, a very important one, and we want to win it. But I don't want to do that at the expense of players missing important games and their managers being reluctant to release them in future."
Important
England have often used friendly fixtures to cast an eye over those on the fringes of the squad, but Hodgson claims he is ready to bring stability and consistency to his selections.
He added: "I've done my casting around. I am confident now I know the players.
"It's been important for me to give people the chance to show what they can do, to have a few days working with them and learning about them. But I would be very surprised if we'll use 44 players this year. Maybe (it is a big year) but I can't think in those terms.
"There have been quite a few years, most of my 38 as a manager, where I've thought being success or failure that particular year will have an effect on the way I'm viewed.
"I was aware of the huge responsibility when I took on the job.
"The only thing I can do is make certain I take my job seriously, do the best I can and ensure the team is well prepared. Then I hope I will get the results."