England midfielder Jack Wilshere stays grounded after dazzling Wembley display
Jack Wilshere has insisted he will keep working hard to get better after his impressive performance against Brazil.
Last Updated: 07/02/13 2:37pm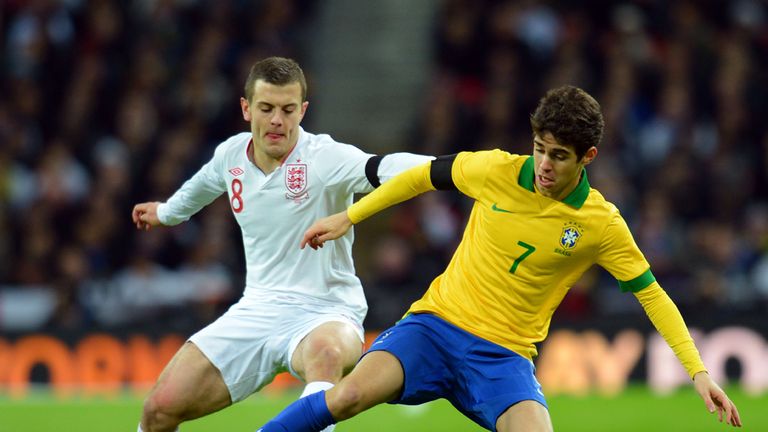 The Arsenal midfielder turned in a stylish display to help Roy Hodgson's side run out 2-1 winners at Wembley, with Frank Lampard netting the winner after Wayne Rooney's opener had been cancelled out by Fred.
Wilshere is satisfied with the way he is playing after a long spell out of action due to injury, but recognises that he must continue performing well at club level to cement a place in the England side.
"I feel my form is getting better and better," he told Sky Sports.
"I am never happy with where I am. I am always trying to improve. I work hard in training every day and I need to keep my performances up for my club and then hopefully I can get picked in the national team and I can do it there as well."
Wilshere says that playing alongside captain Steven Gerrard made his job easier, while he believes Tom Cleverley also helps to provide balance to the midfield.
He said: "Stevie talks to me the whole game. He's telling me left, right. He was playing in the holding role but you can't keep Stevie in the holding role.
"I think it is good for us that he can go and I can cover, and Cleverley can come in as well. We have got a good mix in there."
To find out more about live football on Sky Sports, click here.