Stuart Pearce wants more support from England boss Roy Hodgson
England Under-21 boss Stuart Pearce says he wants more support from senior counterpart Roy Hodgson.
Last Updated: 07/02/13 9:51am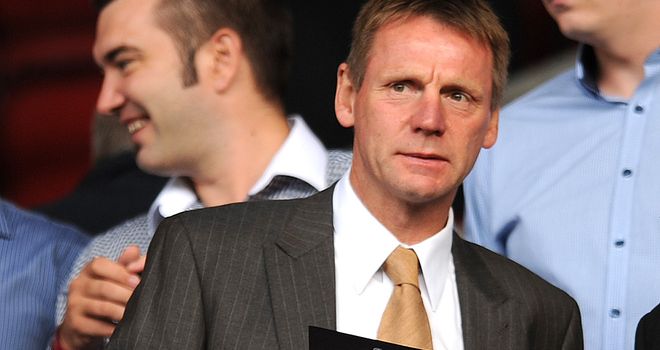 Pearce is keen to select midfielder Jack Wilshere and forward Alex Oxlade-Chamberlain for the tournament in June but Hodgson plans to use the Arsenal pair in the senior team's friendly internationals against the Republic of Ireland and Brazil.
Pearce, though, feels their development would be better served by them travelling to Israel as part of his squad.
"We've had support (from Hodgson) in some ways but, doing my job, I'd probably prefer a bit more support in regard to the players," said Pearce.
"It's not just for my personal point of view, but I honestly feel that giving these players tournament experience will benefit the seniors in the long run.
"We also have resistance from clubs on the odd occasion. But I've got my own mentality when it comes to what's going to help our senior team win a World Cup or European Championships.
"I just have to look at the Spanish and the French. They all do the same, they build from the bottom, build up and then, eventually, they win the World Cups and European Championships.
"It's experience of a tournament, that's how I see it. We have to get these players from the age of 16 or 17 and give them as much tournament experience as we humanly can.
"So when they step on that senior stage they have had two, three or four tournaments. That's what you have to do so they can eventually go into the seniors with that mentality."
When asked directly about whether he would be allowed to select Wilshere and Oxlade-Chamberlain, Pearce said: "That's down to Roy really.
"If he deems he wants those players with him in Brazil then so be it. If he says to me they are available then I certainly wouldn't turn them down. They would make my team a lot stronger."
To find out more about live football on Sky Sports, Click here