England midfielder Frank Lampard says Rio Ferdinand 'not finished'
Frank Lampard has given his backing to Rio Ferdinand but insisted England can cope after a number of defensive setbacks.
Last Updated: 19/03/13 6:09pm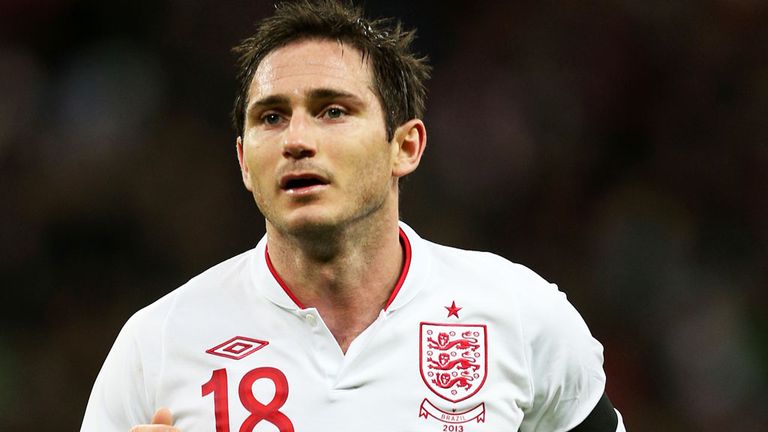 Ferdinand pulled out of contention for the World Cup qualifiers against San Marino and Montenegro on Monday so that he can follow a detailed pre-planned training and medical programme to help him manage a long-standing back problem.
Michael Dawson and Phil Jagielka are also sidelined and Gary Cahill will be reassessed after Friday's game against San Marino, leaving Joleon Lescott, Chris Smalling, Steven Caulker and Steven Taylor as Hodgson's central defensive options.
Lampard is confident England can cope, saying on Sky Sports News: "These are the moments when you need a strong squad. It does happen in a funny way that you lose three or four players from the same position and that would test any squad, but we are very fortunate that we have got some very good young players and it will be time for them to stand up, and I am sure they can because they do it regularly.
"I have been here many times when we have had no midfielders, no strikers, whatever the situation was, and we have come through the other side. Sometimes these things help the squad focus a little more."
Lampard admitted he did not know enough about Ferdinand's situation to predict whether he would be back in an England shirt again, but he did back his former West Ham team-mate to continue playing at a high level.
"He is a top drawer player and he is certainly not finished," Lampard explained. "I don't know the ins and outs of his future and where it is going, but the way he is playing at the minute, he is one of the top defenders in the Premier League for sure.
"I was sorry for him and for the team, because he has been in fantastic form. The important thing now we are here is that the squad gets the results it needs."
England currently trail Group H leaders Montenegro by two points and Lampard recognises the importance of getting two good results to set up the rest of the campaign.
Speaking first about San Marino, he said: "It is a game to be professional, where you are expected to win comfortably and don't get much credit whatever the result.
"If we are disciplined and go about our job in the right way, then with the quality we have in our team with those attacking players you'd want to get the right result.
"We have to beat San Marino and then, with Montenegro being top of the group and us being in second place, we are aware of how tough that is out there.
"When you have a six-month break afterwards, you want to go into that looking comfortable so it is imperative to get the right result in both games."