World Cup: San Marino coach Giampaolo Mazza wants England repeat
San Marino coach Giampaolo Mazza wants his side to match their performance at Wembley when they host England on Friday.
Last Updated: 21/03/13 5:56pm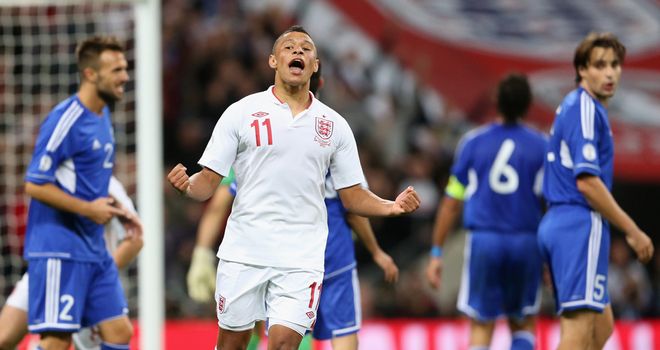 The Group H minnows were trailing only 2-0 after 70 minutes in the reverse fixture in London last October before conceding three more goals in the final stages.
"We go into this game in good physical condition but the most important factor will be our psychological approach," Mazza added.
"It will be decisive if we can keep our concentration and manage to stay in the game for the whole 90 minutes.
"Would I settle for a repeat of the first leg? I would certainly like to see the same level of performance.
"You can't take away the importance of good results, especially when compared to the level of our opponents, but they are a secondary factor compared to our performances."
San Marino have never won a competitive fixture and sit joint bottom of FIFA's world rankings, but they enjoyed a memorable moment against England in Bologna 20 years ago when Davide Gualtieri scored a shock opener after eight seconds before the visitors rallied for a 7-1 win.
"All I'm asking from my players is a great performance," added Mazza.
"Our dream? Well that became true 20 years ago thanks to Davide Gualtieri who managed to score a goal that remains the fastest in the history of World Cup qualifiers.
"Our dream is to always play a good game and limit the potential damage, we cannot afford to dream beyond that in a game as tough as this.
"It will not just be a great football game for us but also a big party because we meet England at Serravalle for the first time."