World Cup: England boss Roy Hodgson focused on San Marino game
England boss Roy Hodgson insists he is focused solely on Friday's World Cup qualifier against San Marino.
Last Updated: 22/03/13 5:00pm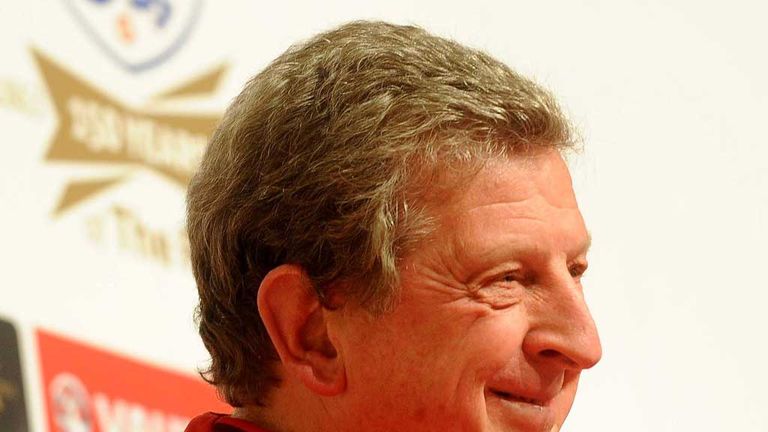 Hodgson's side are expected to brush the minnows aside at the Serravalle Stadium before moving on to Podgorica for the pivotal match in Group H.
However, Hodgson has refused to dismiss San Marino after they made life difficult in the reverse fixture at Wembley in October before eventually succumbing 5-0.
He said: "We certainly have focused all our attention so far on San Marino and as soon as that game is over we will prepare for Montenegro.
"I think it is sometimes very disrespectful to write off San Marino. They are a small country - they have not been capable of producing results at the very, very top level like the Brazils and the Germanys - but considering the size of the country they have done remarkably well.
"Not only England, but many other teams have found that when you play against them you have got to be at your very, very best and even then it's not an easy game to win.
"So as far as we are concerned all our work this week has been to make certain that we hone up our attacking play and our defending play.
"I am hoping that the sessions we have done will stand us in good stead not only on Friday night but that they will carry over and we get the continuity there going into the next game.
"But I want to emphasise there should be no lack of respect for San Marino and this game is not won. You don't win a game on paper, you don't win a game by talking; you win a game by playing San Marino on Friday night and we better make certain we play."
Hodgson admits he was impressed with San Marino's performance at Wembley when they trailed only 2-0 after 70 minutes before conceding three more goals in the final stages.
He added: "We respect the country. I thought when they came to Wembley they did a remarkable job. They made life difficult for us and we had to work very hard, and in my opinion, actually play very well to get our result.
"We don't expect a pushover, we don't expect to walk on the field and win the game comfortably.
"We expect that if we are going to win, we better play as well as I think an England team is capable of playing and has shown it can play or otherwise San Marino may get another opportunity to surprise a team which on paper is regarded as a bigger team."