Montenegro FA calls for calm in crowd ahead of England's visit to Podgorica
The head of the Montenegrin Football Association has asked supporters to behave during Tuesday's game against England.
Last Updated: 25/03/13 4:15pm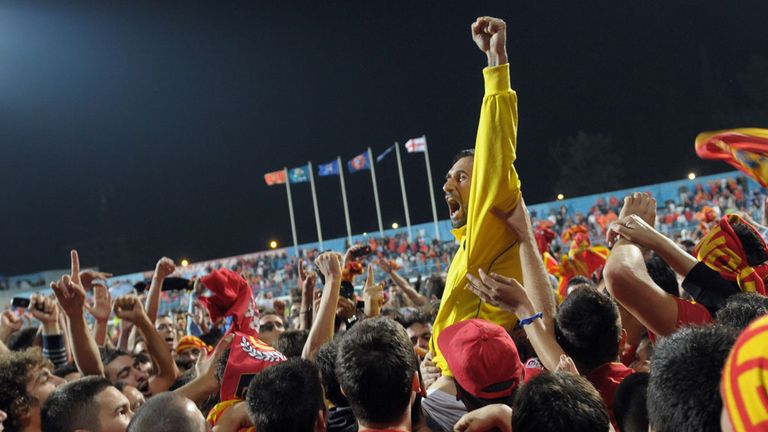 A pitch invasion after a 2-2 draw with England in October 2011 cost Montenegro £30,000, and there have been fines for other incidents in recent months.
Flares were thrown during games against San Marino and the Czech Republic, while a seat was hurled at Poland's goalkeeper in September.
Montenegro manager Branko Brnovic said on the eve of the game there is no reason for England to feel intimidated.
And the FA's president Dejan Savicevic has appealed for calm, saying: "I'd like to appeal to our fans to cheer and support our players in a sporting manner and in the right fashion.
"I'm saying this because, in the last year and a half, our association has had to pay penalties of up to 90,000 euros after incidents at this ground."