Roy Hodgson claims England in confident mood ahead of crunch clash
Roy Hodgson claims the mood inside the England camp remains upbeat ahead of Tuesday's crunch clash with Montenegro.
Last Updated: 26/03/13 12:44pm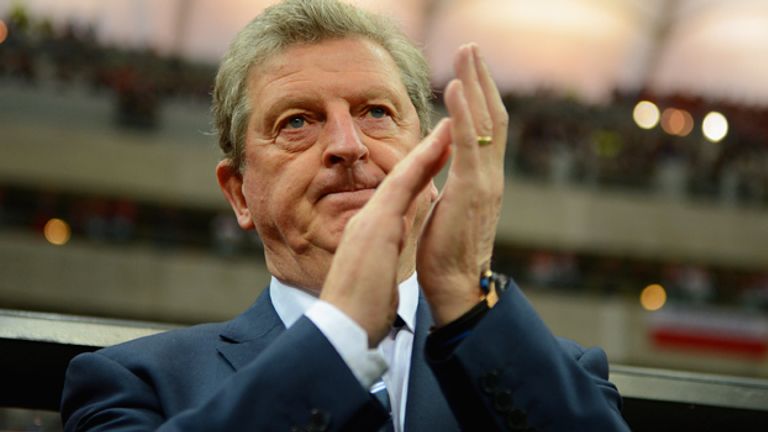 The Three Lions have every reason to enter Tuesday's 2014 World Cup qualifier in a positive frame of mind, with their last two outings having seen them claim the notable scalp of Brazil in a friendly contest and fire eight goals past San Marino.
All of that will count for little if they fail to take three points in Podgorica and put themselves back in pole position in Group H, but Hodgson refuses to buy into the belief that victory is a must.
He concedes that England will be at 'a great disadvantage' should they come unstuck in midweek, but feels the unshakeable spirit within his squad stands them in good stead heading forward.
He said: "I am not trying to decry that this is a very important game, it would be very good for us if we could win this game and, if we do lose it, we do put ourselves at a great disadvantage.
"If we can win, that would be a nice bonus for us. We will go to the top of the group with three of the last four games at Wembley.
"But it doesn't matter how much we talk about it and say we want to do it. It will count for nothing if we play badly and lose.
"Will the mood change if England lose? You are talking about mood switches outside the group, so there is nothing I could do about that.
"But I would be very surprised if we lost and there was a massive mood switch within the group.
"The group is sufficiently strong to take whatever is coming to us in terms of medicine, and get on with it and put things right."
Objectives
Hodgson added: "I am not contemplating defeat, I don't even want to discuss the possibility of it - but I do think the squad is strong enough and good enough to achieve our objectives.
"If we can do it the easy way, that's great. But if we have to do it the hard way, then I am pretty sure we can dig in and do that.
"Maybe we will just have to accept that if we do have to do it the hard way, it wouldn't be quite as positive from the outside as it has been so far."