Sir Alex Ferguson says issues behind Rio Ferdinand's England pull-out resolved
Sir Alex Ferguson says he urged defender Rio Ferdinand to meet Roy Hodgson in person.
Last Updated: 29/03/13 10:40pm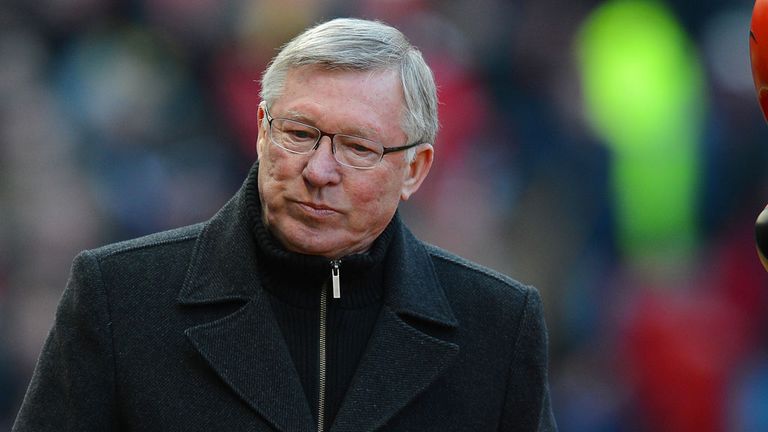 And Ferguson does not think further talks are necessary before Ferdinand can again be considered for England selection.
Having been recalled to the squad for the matches in San Marino and Montenegro, Ferdinand ended up pulling out due to a pre-planned training regime and controversially went to Qatar instead.
Ferguson said: "He did the right thing to go down and see Roy. I encouraged him to go down and do it face to face.
"He needed to explain how we handle him now and how he prepares for games. I think Roy appreciated that."
Hodgson has said there needs to be further discussions between the Football Association and United before he might consider selecting Ferdinand again.
But Ferguson said: "I don't think there is any need.
"Roy phoned me and I said he would need to speak to Rio, for what his reaction is. The matter was put to rest when Rio went to see him."
Sections of the England support were unhappy about Ferdinand's decision and they have now been reported to FIFA by anti-racism group FARE for chants made about the defender and his brother Anton.
Ferguson thinks the unhappiness of the fans is symptomatic of modern attitudes and said: "That is the modern society I am afraid, we see a lot of that.
"Supporters react to many things, I don't think we can change that."
Ferguson himself had no problem with Ferdinand's excursion to Qatar and said: "To be honest, it doesn't bother me one bit.
"They had the weekend off and players are entitled to do what they want.
"They trained all last week and we gave them Friday, Saturday and Sunday off. He has his own choice with these things."