England manager Roy Hodgson insists his side are making progress
England manager Roy Hodgson insists his side are making progress ahead of the 2014 World Cup.
Last Updated: 31/05/13 10:39am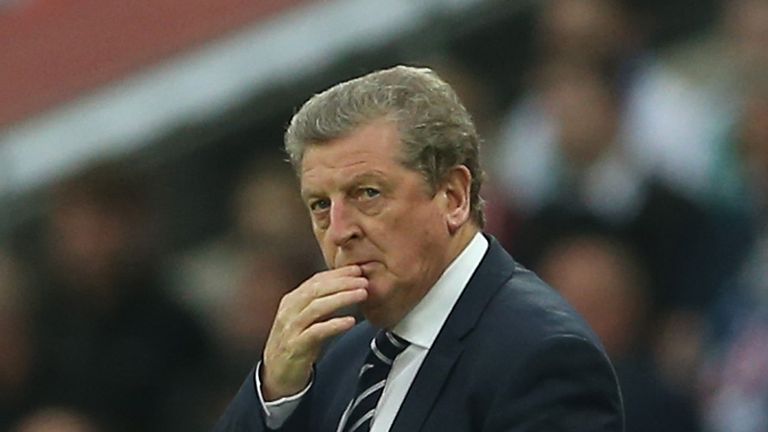 Former England striker Gary Lineker was a major critic, castigating the tactics used during the 1-1 draw at Wembley which he felt marked a return to the "Dark Ages".
It left Hodgson rather perplexed, because he felt England had done well.
"I'm not attempting to change opinions. If you think we played poorly, go away and write it," he said.
"Don't expect me to sit here and satisfy you by agreeing, because I think we played quite well."
When Lineker's comments were mentioned, Hodgson said: "Oh well, that's a pity. What are the Dark Ages?
"Basically, when we lost the ball we were asking at least one of the front players to make certain he drops back and helps out in midfield. Just like Borussia Dortmund did in the final."
The reference to Borussia Dortmund raised an eyebrow as although Jurgen Klopp's men were beaten by Bayern Munich in the Champions League final, there was little about England that could compare to Dortmund's overall performance, still less the opening half hour when they threatened to run away with Saturday's biggest club game in Europe.
Not for the first time this week, Hodgson was forced into a hasty clarification.
"I'm just talking 4-4-2s," he said.
"I'm not comparing us to any team. We don't play like Borussia Dortmund. We play like England.
"We play up to the principles that we work on in the training session.
"And on Wednesday I went away thinking the way we attacked, passed the ball and moved, and attempted to get in behind the opponents, was the right way to do it.
"Our defending was very solid. We won the ball back very quickly, our players tracked back pretty well and while we played two front players we didn't get outnumbered in midfield due to the fact that Wayne Rooney and the others up there tracked back."
Hodgson was willing to concede an inability to turn opportunities into goals was a negative to the performance.
Yet when asked whether he felt England were on the right track to make the overnight flight to Brazil for Sunday's glamour friendly in the Maracana more than just a consolation prize for the threat of missing out on the real thing 12 months hence, his answer was unequivocal.
"Do I believe, from what we saw against Ireland, that we are on the right track? The answer is yes," said Hodgson.
"Other people will have other opinions. They're entitled to them and welcome to them. We will wait and see."