Brazil's Neymar does not believe England can win 2014 World Cup
Brazil forward Neymar does not consider England to be a major contender to win next year's World Cup.
Last Updated: 01/06/13 5:59pm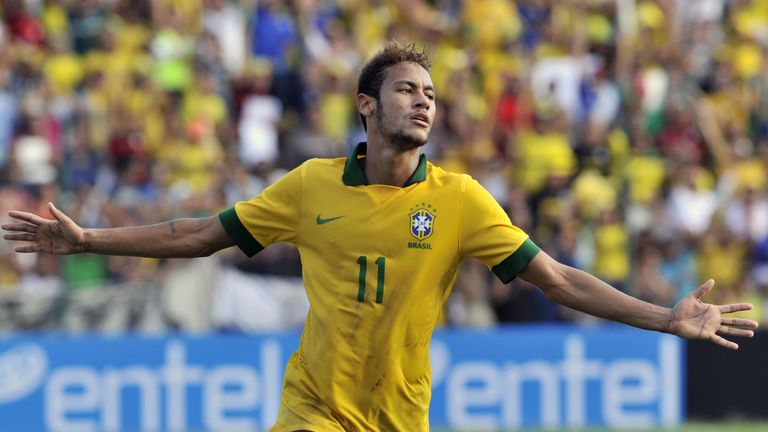 The 21-year-old forward is expected to line-up for Brazil when they face England at the famous Maracana Stadium in Rio de Janeiro on Sunday.
Brazil will host the 2014 finals tournament but Neymar does not believe England to be one of the favourites.
Neymar, who recently left Santos for Barcelona, told The Sun: "I have respect for a lot of the England players as they have achieved great things at their clubs.
"But, as a national team, I don't look at England and think they are going to be a real threat at the World Cup.
"We want to win the Cup in front of our home fans and the two nations I look at as a real threat are Germany and Spain.
"After that it's a group including Argentina, Holland and Italy and one or two more.
"But England I don't even think about."
Yet Neymar still considers Sunday's game against England this weekend as being important.
He added: "It's vital we impress the coach. There are only 11 places in the team for the opening game and each player needs to prove he's worth one of those places."
As for moving to Barcelona instead of Real Madrid, Manchester City or Chelsea, he said: "My family spoke to me about joining a club where you could not just win things but where there is stability.
"I didn't want to play for a team that changed its coach every season."