Arsenal's Alex Oxlade-Chamberlain is under orders to score more goals
Arsenal's Alex Oxlade-Chamberlain is determined to add more goals to his game after taking advice from his father.
Last Updated: 15/06/13 12:44pm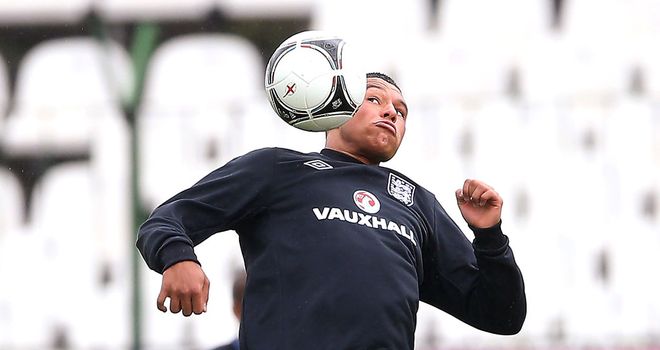 Oxlade-Chamberlain finished off the season in style by scoring for England during their 2-2 draw against Brazil in the Maracana.
And the forward recalls a text sent to him by his father, former England winger Mark Chamberlain, before the high-profile friendly.
Oxlade-Chamberlain said: "Dad sent me a text before the Brazil game saying, 'Make sure you do something good.' The next day he sent another which said, 'I like it when you listen to me'."
Although pleased with how he performed last time out for England, Oxlade-Chamberlain only scored once for Arsenal in 25 appearances last season.
And that is a record his father would like him to improve on.
Oxlade-Chamberlain added: "My dad wants me to score more goals, he's always telling me to do that. He's right because I want me to score more goals.
"I know that's one of the things I need to improve on next season. I just want to improve my overall game. You can always keep learning and getting better. I know I still have a lot to do."
Oxlade-Chamberlain admitted that he expects to hit the ground running next season for club and country after enjoying a few weeks' rest.
He said: "What I want to do is kick on next season. It was a dream end to the season, to score at the Maracana.
"It was a good end for Arsenal as well [as they secured Champions League football]. And when I get back for pre-season, I will be really looking forward to next season."