FA director claims England players 'are not technically good enough'
The FA's director of elite development admits England players 'have a lot of catching up to do'
Last Updated: 22/06/13 11:58am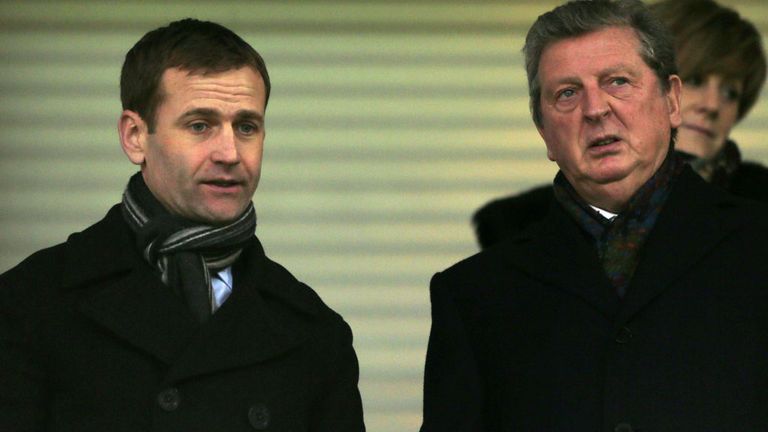 Dan Ashworth, appointed by the FA last year, says his role is to create a bigger pool of players for England manager Roy Hodgson to select his squads from.
And he told the Daily Telegraph that not enough current English footballers feel truly comfortable on the ball.
The 42-year-old former pro footballer said: "Without being disrespectful to our current players, we are now further behind some other nations and we have to make sure that gap decreases.
"We have to have a more technically based game and players who are more comfortable on the ball.
"I see my job as giving Roy a bigger and better pool of players so if Wayne Rooney can't play, no problem.
"When you look back at the likes of Chris Waddle and Paul Gascoigne, we always would have a series of match-winners in our teams, technical players.
"It is for full-backs to get forward, midfield players who can rotate and who can deal with the ball under pressure, can score and create.
"My vision, my dream, is that there's a philosophy on how we play the game from the cradle to the grave.
"We have to change years and years and years of ingrained habits of encouraging children to smash the ball up the pitch, applauding when they smash it further and longer. We have to avoid criticising when children try skills.
"And there are 60 million people involved in this: media, supporters, parents, coaches, players - everybody."