FA open to discussing Glenn Hoddle's ideas for change
The Football Association's Dan Ashworth says he will welcome suggestions from former England manager Glenn Hoddle.
Last Updated: 27/06/13 8:26am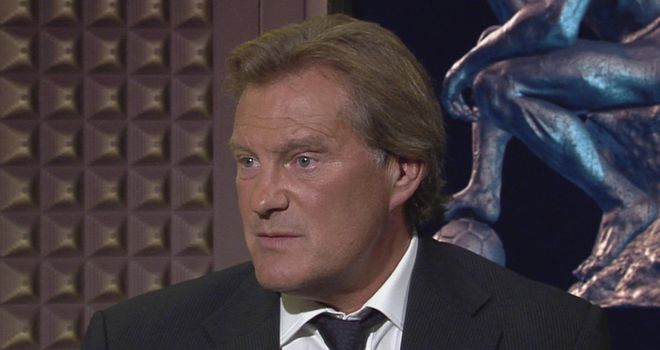 Hoddle was critical of Stuart Pearce's England Under 21 side at the recent European Championship and called on the FA to change its player-development system.
He believes a new generation must emerge that can cope with the ball and for that to happen he says there is a lot of work to be done by the FA.
Ashworth, the FA's director of elite development, appreciates that it is important to remain open to new ideas and says he is ready to hold talks with Hoddle, who was sacked as England manager in 1999.
"Of course I'd listen to him," Ashworth said in the Daily Telegraph. "We've all got ideas. Anybody who says they can't learn anything else is either ignorant or arrogant or both.
"Of course you'd have to be respectful to someone like Glenn Hoddle who's played and managed at the top level.
"In any master plan, in any business, it's a series of people who all have ideas. There's lots of good people out there who passionately want to - and can - help England succeed.
"I have met Glenn before. When he brought a team from his academy in Spain to West Brom [where Ashworth was technical director] and I had a quick coffee with him. He wouldn't remember me. But of course I'd listen to him.
"Collectively, we've got to get England to the point where we are competing in all tournaments at all age groups."