Under-20 World Cup: England bow out with a whimper after 2-0 loss to Egypt
England Under-20s were beaten 2-0 by Egypt on Saturday evening to exit the World Cup at the group stage without a win.
Last Updated: 02/07/13 7:05pm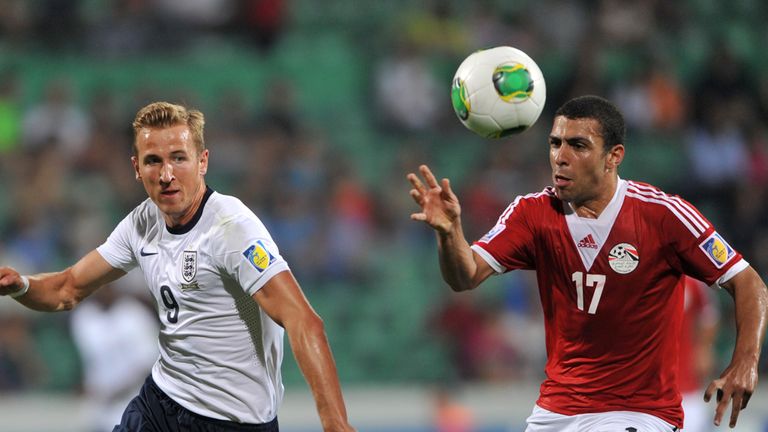 Needing a victory to advance after starting their campaign with successive draws, England failed to make their superiority count and were doomed once Trezeguet curled Egypt in front 11 minutes from time.
Ross Barkley had been denied before the break and Eric Dier did curl a free-kick against the bar midway through the second half before Harry Kane fluffed a golden chance to level, but Hassan Ahmed's stoppage-time effort piled further humiliation onto an England outfit that slumped to the bottom of Group E as Iraq and Chile advanced.
England have now gone 16 matches without a win at this level and a summer that promised so much will instead trigger another bout of navel-gazing.
England coach Peter Taylor said: "I thought we would win tonight, to be honest, because I thought we were improving as a team.
"Unfortunately, it was our worst performance since we've been here, but I don't think I've seen a team create as many chances and lose a game 2-0, and that's why it's frustrating.
"If you don't play as well as you can and you don't take chances, you get punished, and that's what happened tonight.
"Egypt showed good character to win the match tonight, having lost the previous two games.
"We still feel we could have scored more goals and that's the mistake that we made.
"Their first goal was very well taken and the second came when we were trying to get back into it.
"The experience of playing in the U20 World Cup will have been fantastic for everybody. It's a brilliant competition, but we're disappointed."