Chelsea defender Ashley Cole can ignore jeers from England supporters
Ashley Cole has revealed he has learned to block out the jeers from his own fans when representing England.
Last Updated: 04/07/13 10:05am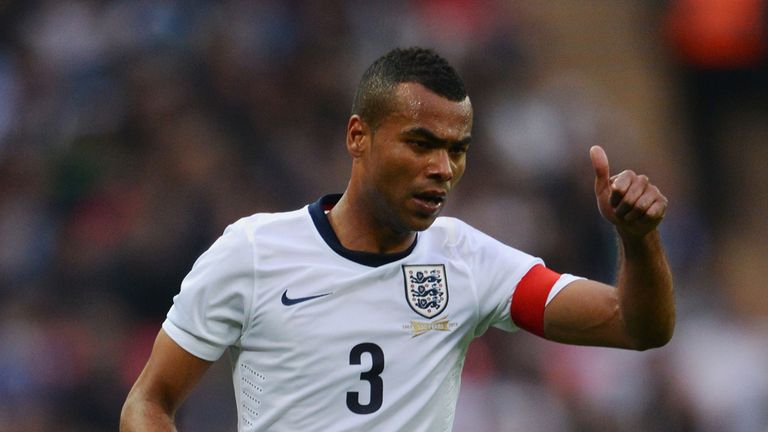 The Chelsea left-back, who recently joined the elite group of players to have made over 100 appearances for the Three Lions, has endured a fractious relationship with sections of supporters at times.
And while the 32-year-old admits it is tough to hear criticism, he is able to ignore the negative response from the stands once he is on the field.
Cole told the Green Soccer Journal magazine: "No player wants to hear their own fans booing the players, booing the team.
"But football is a hard game and you can't win everything. As players, of course it's hard because you don't want to hear it.
"I recognise, though, that we're there to do a job and I'm representing my country. And when I'm playing, I'm able to block it all out."
The former Arsenal man believes that supporters are more vocal than when he first started out as a player but feels they do not always see the bigger picture.
He added: "I'd say it's changed from when I first started out as a player but what can you do? There are more opinions in football today.
"More people have strong opinions and they'll tell you what they think of you without actually realising what you've achieved and how good you are.
"I know that if I walked into someone's house or their office and I watched them at work, I'd probably say 'you're not doing that right' too.
"I might not really know what it is that they're doing, but I'm watching them do it so...
"As players, we understand it. Of course, fans pay their money to come, of course they've got a right to air their feelings, to say what they feel or say what they see, basically."