Gary Neville has worries over clubs chasing quick success
Gary Neville reckons young English players are struggling to break through because clubs are chasing quick success.
Last Updated: 23/07/13 11:37am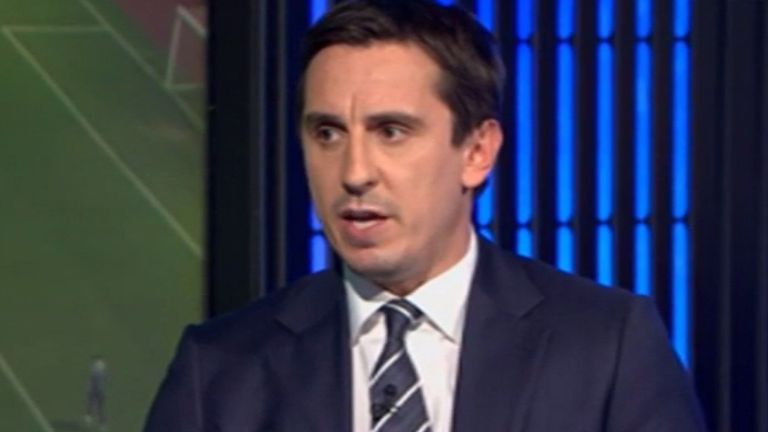 Neville emerged as part of a famed Manchester United academy class also featuring his brother Phil, David Beckham, Paul Scholes and Nicky Butt.
But he believes times have changed since then, as rich club owners scour the world for stars to instantly improve their sides.
"You can't be definite on this, no one can, but my gut feeling is we've maybe reached a tipping point where the pathways are now being blocked," Neville said.
"I always felt the cream would rise to the top. I've always believed that, if you are good enough, you will get the opportunities. We were always told that as kids. But I'm not quite so sure any more.
"I just think, at this moment, we are in danger of everything becoming too immediate, too fast, too instant.
"You can't blame the owners for wanting instant success because they have spent a lot of money and want to make sure they get as much success as they can.
"And it's not the managers' fault: everyone I speak to on coaching courses wants to work for the long term, to build something over a period of years as Sir Alex Ferguson did at Manchester United.
"But 63 of the 92 league clubs changed their manager last season, so they're not getting enough time."
Only on Sky Sports can you watch 43 live Premier League matches between August and December including every club twice, nine derbies and the big head to heads between last season's top four.