Gordon Strachan wants regular internationals between Scotland and England
Scotland boss Gordon Strachan wants to see the return of regular internationals between Scotland and England.
Last Updated: 22/07/13 4:41pm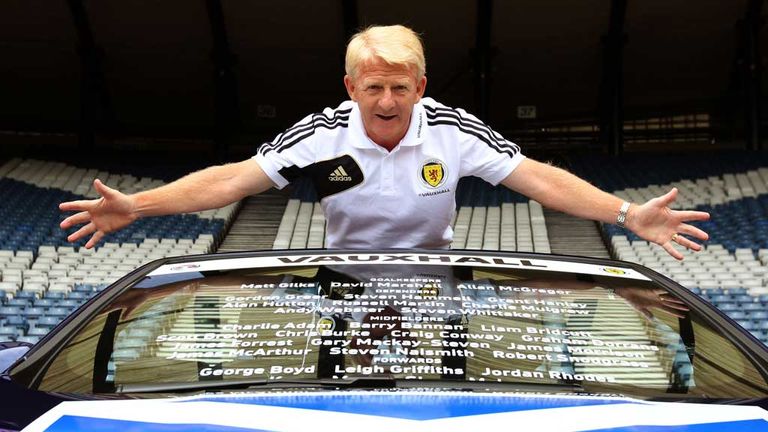 Strachan is set to bring his side to Wembley on August 14 for a match that is being held to celebrate the Football Association's 150th anniversary.
It is the first staging of the world's oldest international fixture in 14 years.
Scotland have met their neighbours just three times since 1989 but Strachan says next month's game should signal a permanent revival of the contest.
Asked if he would like to see the fixture played more regularly, he said: "I think so and we could use the money it generates for grassroots football on both sides of the border.
"I think everyone would accept it - the players would love it, the fans would like it and I think grassroots football would benefit from it.
"A lot of people would like to see it happen more regularly, that's for sure."
Strachan is looking forward to the match against England and believes it will be a special occasion.
He added: "I've done it all in these games - I've been a supporter, I've played and now I'll manage in it and I know fine well that it has to be a collective attack. But that's not a problem, we will be together as a group - supporters, players and staff.
"The players are not stupid, they know that this game is important.
"But everyone will enjoy it. Whether you are doing anything, playing table tennis even, playing against England is an occasion that we have to win."