World Cup: Greg Dyke says the FA would back a date switch for the 2022 World Cup
FA chairman Greg Dyke says his organisation will back any plan to move the 2022 World Cup to the winter months.
Last Updated: 10/08/13 11:00am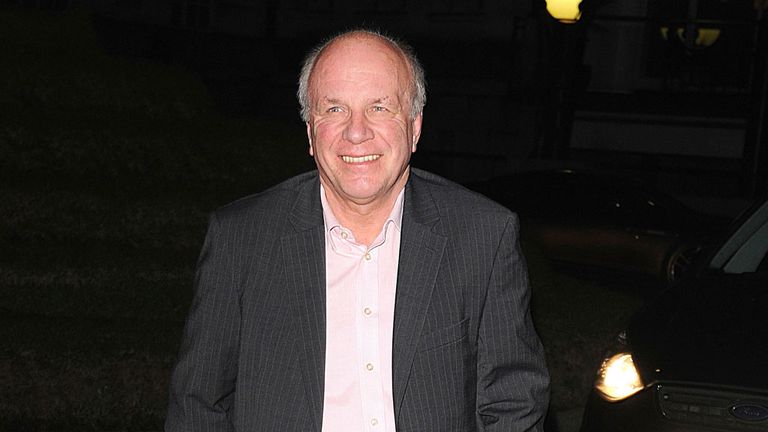 The tournament is due to be held in Qatar in the summer but Dyke thinks the hot weather there at that time of year will necessitate a switch.
Speaking at a Friday press briefing, he said: "I don't know how many people here have ever been to Qatar in June.
"I have, and the one thing I can tell you is that you couldn't play a football tournament in Qatar in June.
"Even if all the stadia are air-conditioned, which seems in terms of green policy a bit strange, I just don't think it's possible. For the fans, it would be impossible.
"So, I think my position, and I suspect the FA's position, will be you can't play it in the summer in Qatar.
"FIFA therefore has got two choices. You either move it time wise or you move it to another location. I suspect either ends up in some sort of litigation.
"I think it's now genuinely becoming accepted that you can't play it in Qatar in the summer and I think that will be our position.
"I understand the reaction of the Premier League to not want to move it, and I have some sympathy with them. We didn't have to choose to give it to Qatar in the summer, but that's what it is.
"I think it will either have to be moved out of the summer or it will have to be moved to another location. And I suspect the former is more likely than the latter."
FA general secretary Alex Horne stressed any change to the scheduling must be made quickly to allow nations to move their own league dates around.
He added: "They (FIFA) need to make that decision and it looks like they're going to make that decision in October.
"The important point to note is that that's only the first part of the decision. If they decide to move the World Cup to somewhere else in the calendar then it's a huge job of work.
"It's a big jigsaw that'll have to be put together and it'll take months. The last time we did this it took 18 months to agree a calendar which is the one we're looking for for 2014-18, so it won't be quick to fix it if the decision is that we think it should be other than in July."