Arsenal boss Arsene Wenger happy for Jack Wilshere to link up with England
Arsene Wenger says Jack Wilshere has gone to play for England with Arsenal's blessing as he continues to build fitness.
Last Updated: 14/08/13 4:41pm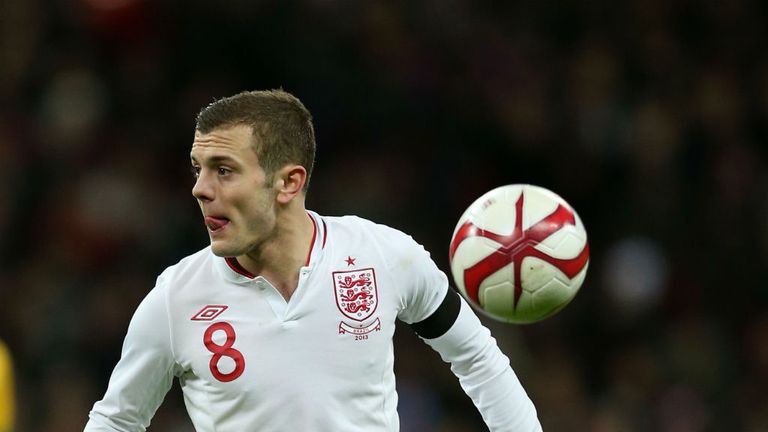 The midfielder spent more than a year on the sidelines with knee and ankle problems between 2011 and 2012 and underwent a minor operation earlier this summer.
He has been nursed through Arsenal's pre-season campaign and only played the first half of Saturday's 3-1 friendly victory over Manchester City.
Wenger is happy for Wilshere to feature for England against Scotland on Wednesday but is then looking ahead to the start of the season and crucial Premier League and UEFA Champions League games.
"I decided before the game to only play Jack for 45 minutes because I want to take it step by step," Wenger said, quoted in the Daily Mirror.
"Now he goes away with the national team and, when England play Scotland, it is always competitive.
"Jack will go away with England with our blessing. But then we have some big occasions in front of us, with Aston Villa and also the Champions League."
Hodgson is happy with Wilshere's fitness but recognises that he will have to take particular care with a number of the players in his squad and not play them for a full game.
"I'm happy that he's fit and with us," said the England manager.
"We know he's not going to play for 90 minutes. Arsene knows we're as anxious to protect the health and fitness of the player as he is.
"I don't want to damage players and there are quite a few of them who haven't really played a lot football in the pre-season or are maybe coming back from injury.
"It is certainly incumbent upon me to take those things into consideration but the feedback from all the managers has been good. They understand the importance of the autumn for all their players, not just the England ones."