Arsenal's Jack Wilshere hopes to play regularly for England this season
Arsenal's Jack Wilshere says he's hopeful that 2013/14 will be the season when he gets to feature regularly for England.
Last Updated: 14/08/13 7:10pm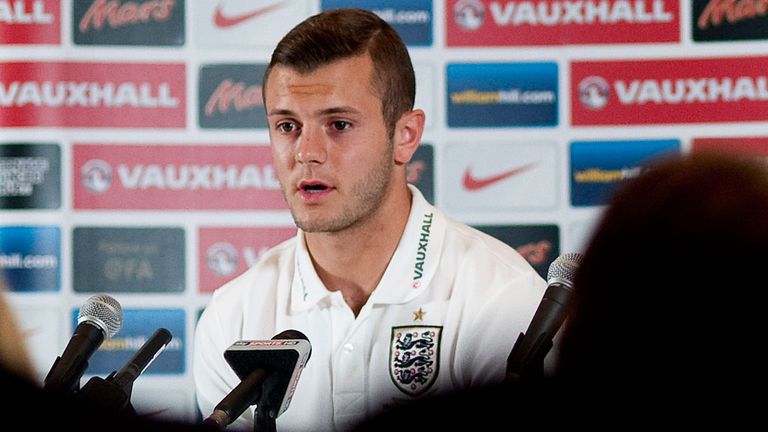 Wilshere made his international debut as an 18-year-old in August 2010 but has only started once since 2011 due to an unfortunate series of injuries.
However, he has enjoyed a full pre-season with Arsenal and is all set to be in the line-up when England play host to Scotland in a Wembley friendly on Wednesday.
"My England career has been a bit stop start, and that is frustrating," said Wilshere.
"But, now that I have had a good pre-season, hopefully I can stay fit and get a good run of games with Arsenal, and then with England to help with the (World Cup) qualifiers.
"Playing for England is the pinnacle and missing matches has not been a good experience.
"I am yet to play in a World Cup match and haven't contributed anything to this qualifying campaign.
"But I want to help and I watch every game like a fan."
Wilshere says he thinks Wednesday's match could prove a lot more competitive than the usual international friendly.
"We're expecting a tough start," he said. "It'll be almost like a Premier League game in terms of intensity, there'll be tackles flying in.
"It's a friendly game but there's never a friendly between England and Scotland, and we'll be up for it as well."