Roy Hodgson backs England keeper Joe Hart but warned he will be watching him
Roy Hodgson has backed Joe Hart despite his blunder in England's friendly but warned he will be watching him closely.
Last Updated: 16/08/13 7:18am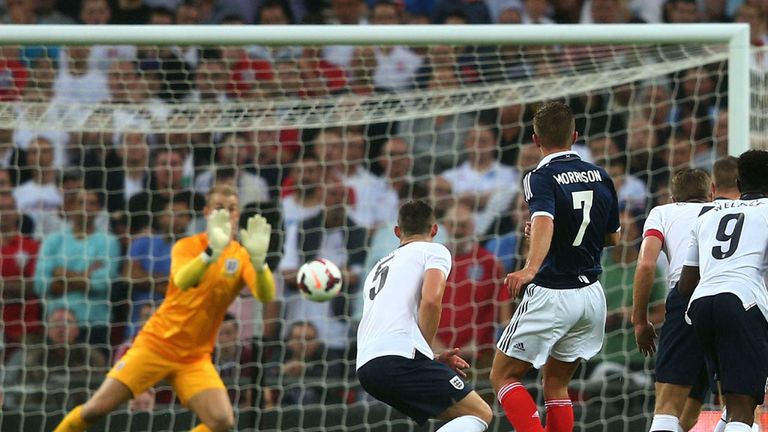 After three seasons as England's undisputed number one, Hart is suddenly under pressure following an inexplicable blunder to gift Scotland their opening goal at Wembley on Wednesday.
"He was gutted," said Hodgson. "The first thing he did at half-time was apologise to me for letting in the goal.
"But it is not a perfect world. Good players make mistakes," added Hodgson. "I wouldn't leave him out of the next game because he made that mistake.
"Like everyone else though, the competition for places is getting stronger.
"Ben Foster is a good goalkeeper and now we have the experienced John Ruddy back as well. Jack Butland also has talent.
"We might not have 20 but we have a good four or five. Joe's place is as much open to competition as anyone else's. I can't give guarantees.
"I hope I am not going to be the type of guy who chops and changes at every mistake but I will be watching him closely in the coming games.
"Hopefully he will produce a few wonder games for City."