England boss Roy Hodgson says he will use Jack Wilshere how he wants
England boss Roy Hodgson insists that there is no deal in place with Arsenal over Jack Wilshere.
Last Updated: 03/09/13 3:16pm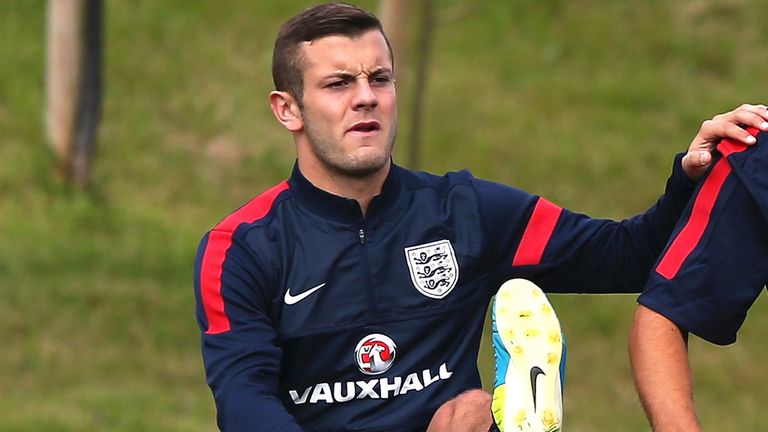 Arsene Wenger is still looking for Wilshere to be treated carefully given his recent injury record and Arsenal rested him for their Premier League win at Fulham over the weekend, but he did play 90 minutes in their Champions League win over Fenerbahce on Tuesday.
Wenger had intimated that Wilshere could be rested for England's clash with Moldova at Wembley next Friday night, before the possible Group H decider with Ukraine in Kiev the following Tuesday.
But Hodgson says that he is free to use Wilshere as he sees fit and that, despite talking regularly with Wenger, there is no agreement about whether he should have his playing time limited.
"I speak to Arsene quite regularly and he's not said anything to me about it," said Hodgson.
"As far as I am concerned, he fully realises that Jack Wilshere is an integral and important part of the England team.
"We play four days apart and he expects him to play his part."
Plan in place
Hodgson does have a plan in mind for the double-header though, even though there are many domestic and European fixtures that need to be played before he has a clear picture of who will be available from the 27-man squad he unveiled at Wembley on Tuesday.
"It would be foolish to talk about line-ups for the Ukraine game before we've played Moldova," he said.
"I do have a pretty clear idea of what my intended starting XI will be. I've been building up to it.
"There are players who have come onto the scene very late who will have to work very hard to break into that starting XI.
"I'm sure they understand that without needing to be told. But the reason for picking 27 players is twofold; there are a lot of games to be played before they meet up, and also we've got a good time together.
"That means it's a useful time for me to see these players because after these two games, there will be two more games and hopefully more after that."