Gary Cahill: No chance of England return for Chelsea team-mate John Terry
Chelsea defender Gary Cahill says there is no chance of team-mate John Terry coming out of international retirement.
Last Updated: 05/09/13 10:12am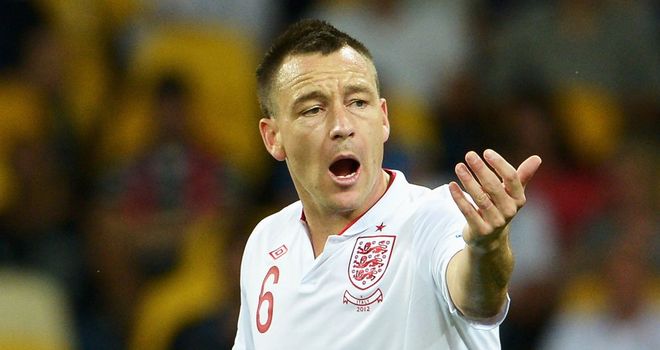 The former England captain decided to call it a day on representing his country last year having collected 78 caps following the Anton Ferdinand race row.
Roy Hodgson's side face a vital World Cup qualifying double-header against Moldova and Ukraine without a wealth of experience in defence, but Cahill insists that the 32-year old will not go back on his word.
"That decision has been made. He has moved on now," he said.
"I think that's done and dusted. That decision has been made and that's all history now. We know how well he did for his country and that's that."
Cahill thinks the Three Lions are still adjusting to life without the Chelsea skipper, and his former England partner Rio Ferdinand, who retired from England last season.
"They were two huge players and they retired at similar times so there had to be a transitional period and that's what it is at the minute," the Chelsea defender said.
"We have some quality centre-backs as well, but when two big names, two big top-class centre-halves come out of the set-up there is that worry. People are always going to talk about it."
Cahill came under criticism for his role in Kenny Miller's goal during last month's 3-2 victory over Scotland, but he says it is something which he has to put behind him.
"I haven't seen replays of it, but I have replayed it there," said Cahill, pointing to his head.
"You know straight-away when you make mistakes. You evaluate what you have done and then you move on."
England are two points short of Montenegro at the top of Group H and Cahill recognised the importance of the forthcoming fixtures.
"This is the crunch time. We have to get results," he said.