Damien Comolli blames FA coaching for England's lack of success
Damien Comolli has hit out at Greg Dyke's comments regarding foreign players in the Premier League.
Last Updated: 08/09/13 12:18pm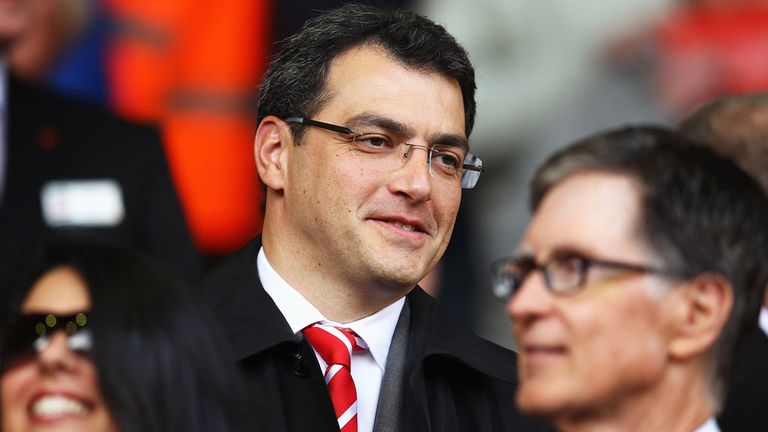 FA chairman Dyke outlined his vision for the future of English football last week, and called for top clubs to become less reliant on foreign imports.
Dyke's comments have been endorsed by Manchester United defender Rio Ferdinand, who insisted the vast number of foreign players were damaging England's chances of major tournament success.
But Comolli blamed the national team's failures on poor coaching and bad management, and claimed the FA were responsible.
"Everybody is pointing fingers at the Premier League - because they do not want to look at their own failures," he said in the Sunday People.
"I thought Greg Dyke's speech was very poor. The FA needs to produce better quality coaches, and more of them.
"Roy Hodgson will be feeling very frustrated - any manager in his shoes would be. It is not a good thing that there are no English players in the Premier League, but people are not looking at the right reasons for them not being there.
"Instead of blaming the Premier League, they need to work with them. Managers in England have too much say about what is going on. All over the world, stability and consistency is the most important thing.
"In England, a new manager comes in, then brings his mate to take charge of the Under-12s. Most teams change managers about every 18 months, so that brings an incredible instability to the academy.
"That is absolutely killing the youth development in England, I'm convinced of that."
But the FA's head of elite development Dan Ashworth insisted the coaching set-up at St George's Park will soon start to produce world-class talent.
"We are as good as anybody for consistently qualifying for tournaments across the age groups, from seniors down to under 17s - what we are not very good at is getting out of the groups or through the knockout stages," he said.
"That could be down to a number of factors - through our game style, with a high-pressing game then by the latter stages our players are not perhaps physically as right as other countries. It could also be psychological factors, and that is something we will be looking at.
"I would be disappointed if we did not start seeing a real ingrained game-style philosophy approach to talent identification, psychology and all the other things, and a real alignment of all our disciplines across all the ages in 18 months' time."