Jose Mourinho hopes to have input on English football's future
Jose Mourinho says he would be "more than happy" to discuss the future of English football with FA chairman Greg Dyke.
Last Updated: 14/09/13 11:59am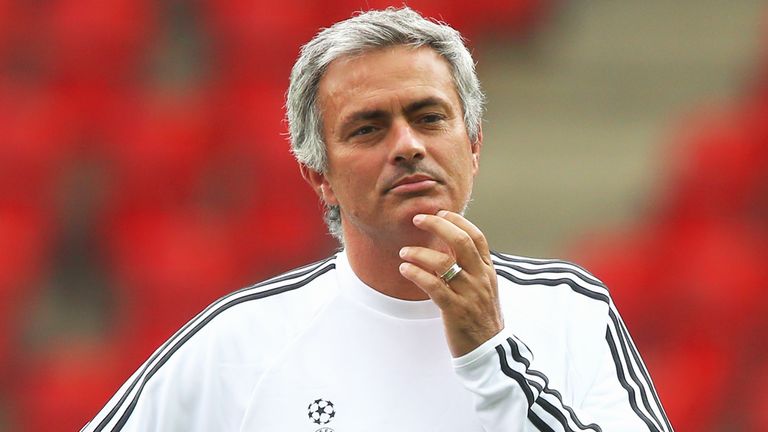 Chelsea manager Mourinho says he is willing to lend his experience to the task of tackling the problems inherent in the domestic game.
Asked if he cared about the England team, Mourinho said: "I care, I care. I want my players to be selected, to give everything for the national team. I would never say to a player with a small injury don't go, stay here, forget the national team.
"When the telephone rings and it is somebody connected with the national team, I pick up the phone with pleasure.
"I want to help my academy. I want to support them. I want to give my little contribution to improve everything there to try to bring English players to the top. I care, I care a lot.
"The only match I want England to lose is England v Portugal. All the other matches I want them to succeed. I have three players there at the time but if I can have four, five or six I would like to have four five or six."
Asked if he would be happy to sit down with Dyke to help the English cause, Mourinho added: "More than happy."
English price hike
Mourinho believes English players are overpriced compared to the bargains which can be picked up in Europe and cited that as a reason why they barely featured in the summer transfer window where the top clubs were concerned.
He used a young unnamed English player he had been tracking as an example, with some reports suggesting it may have been Everton midfielder Ross Barkley - a player who Chelsea will came up against at Goodison Park in the Premier League on Saturday night.
"The position he is in the market is like he has 50 caps when he has zero caps," said Mourinho. "The price for English players in the market is very, very difficult.
"You go to a Portuguese club in a difficult situation and you buy cheap. You go to Spain where some clubs are the richest in the world but some are in a difficult situation and you make an offer and you also get the player for a reasonable price."