Premier League: Stoke boss Mark Hughes backs Peter Crouch for England
Stoke boss Mark Hughes believes a good run in front of goal could put Peter Crouch back in England contention.
Last Updated: 28/09/13 12:51pm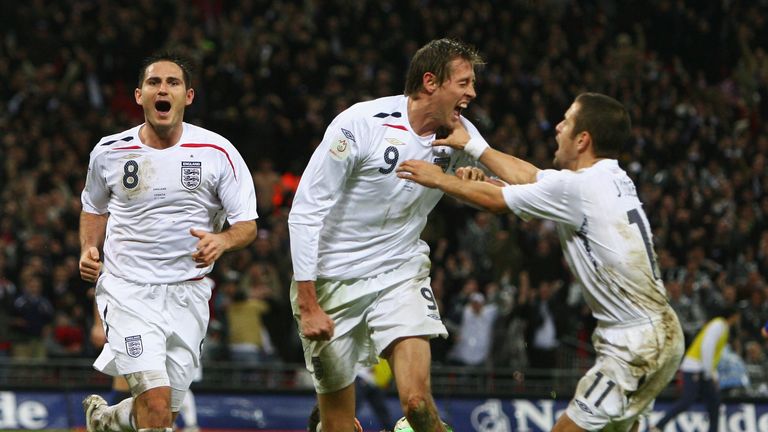 The 6ft 7in striker last played for England back in November 2010, when he scored in the 2-1 friendly defeat by France.
Hughes admits Crouch's chances of making the World Cup are slim, but would clearly be boosted if he hit top form in the current Premier League campaign.
The striker scored his first goal of the season in Stoke's Capital One Cup win over Tranmere in midweek and Hughes hopes he can now push on.
Confidence
The Stoke boss told the Daily Star: "Hopefully that goal will give him a bit of confidence and we could see him returning to the level of performance everyone knows he's capable of.
"He is a top-class player who has a great record at international level. There's no doubting his ability.
"I think Peter would love to be involved at international level again, but maybe that's not going to happen anymore.
"Roy Hodgson seems to be looking elsewhere, but I know that if Peter could hit a good run, it might put him back on the radar.
"World Cup year does seem to focus the mind somewhat but for now his focus has to be on playing on a regular basis here."