International news: Jack Wilshere tries to defuse England eligibility row with Kevin Pietersen
Jack Wilshere has attempted to defuse his Twitter row with Kevin Pietersen over his view of eligibility for England.
Last Updated: 10/10/13 12:36pm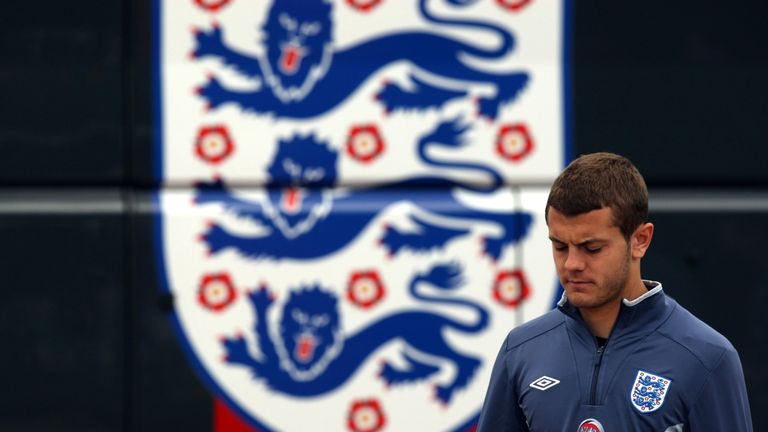 The Arsenal midfielder was involved in a series of exchanges with England cricket star Pietersen on Wednesday.
Pietersen had taken exception to Wilshere's comments on Tuesday that only English people should play for England.
Pietersen, who was born in South Africa, tweeted: "@JackWilshere - interested to know how you define foreigner...? Would that include me, Andrew Strauss, (Jonathan) Trott, (Matthew) Prior, Justin Rose, (Chris) Froome, Mo Farah?"
Wilshere tried to defend his comments by responding with: "@KP24 With all due respect Mr Pietersen the question was about Football! Cricket, cycling, Athletics is not my field!"
Pietersen was still not satisfied, replying: "@JackWilshere same difference. It's about representing your country! IN ANY SPORT!"
Wilshere again tried to play down the row: "@KP24 I agree that's exactly what i was saying...."
Later on Wednesday night, Wilshere made another attempt to defuse the row.
"To be clear, never said 'born in England' - I said English people should play for England," said Wilshere.
"Great respect for people like KP (Kevin Pietersen), Mo Farah and Wilf Zaha - they make the country proud.
"My view on football - going to a new country when ur an adult, & because u can get a passport u play 4 that national team - I disagree.
"Just saying my opinion, everyone is entitled to theirs. Can't wait for Friday night..."
The row began when Wilshere was asked his view on the prospect of Manchester United's rising star Adnan Januzaj one day playing for England.
Wilshere received the backing of his club manager, Arsene Wenger.
Wenger said: "I agree with him. I always said also an Englishman should manage the England team.
"If we are not clear on that the national teams will become like a club."