FIFA holds talks in London over 2018 World Cup bid
Former England 2018 chief Simon Johnson has held talks with FIFA ethics prosecutor Michael Garcia
Last Updated: 10/10/13 6:28pm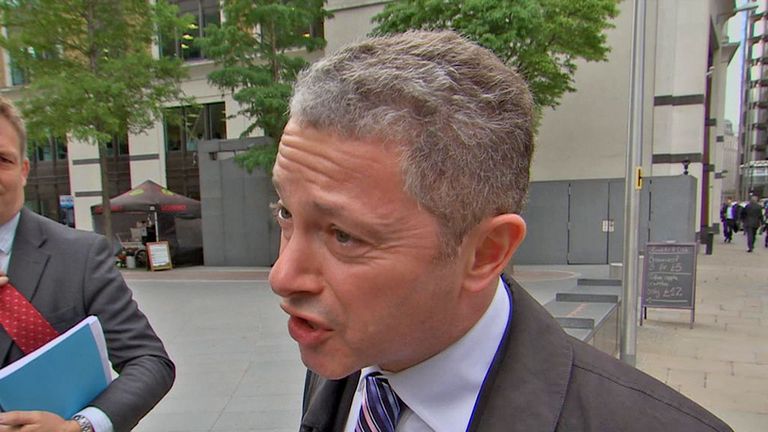 Johnson was part of a bidding team for the 2018 World Cup that involved both Prince William and David Beckham.
Hopes were high that England would win the right to stage the tournament when the vote was held in December 2010 - but they failed to get beyond the first round, polling only two votes.
Garcia is investigating allegations of wrongdoing in the bidding process for that and the 2022 World Cups and will speak to every bid team involved before reporting his findings to FIFA.
"I am very pleased to be able to cooperate with the FIFA inquiry," Johnson told Sky Sports News.
"It was a two hour session - it is a confidential process as I though it would be so I can't make any comment on what's been discussed.
"I came here to help the enquiry, I think it's an important process that FIFA is going through so I was glad to be able to answer Mr Garcia's questions."