Howard Wilkinson looking for meaningful change from FA Commission
Howard Wilkinson is hopeful the new FA Commission to develop young English talent will bring about real change.
Last Updated: 20/10/13 5:34pm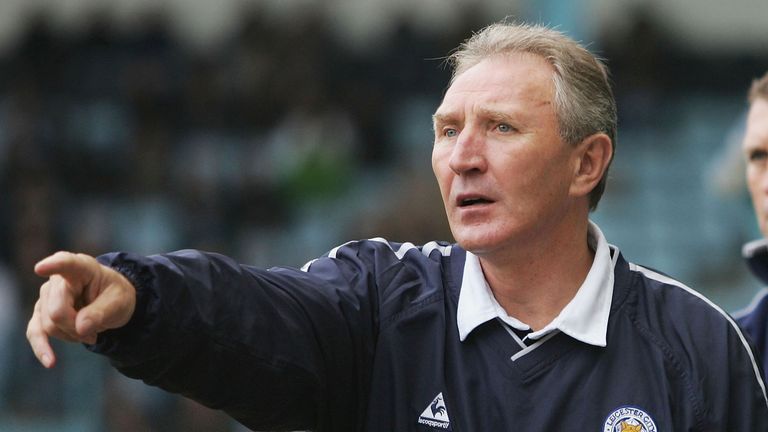 The body was set up over fears that home-grown players are not getting the chance to shine at the top level of the game, with clubs often preferring to import cheap foreign talent.
That has had a knock-on effect of limiting options for the England national team and Wilkinson, chairman of the League Managers Association, is part of the Commission tasked with finding ways to improve the situation.
The Premier League does not have a single representative sitting on the Commission but will be actively involved in the process and they have moved to clarify the situation.
"The Premier League is part of Greg Dyke's commission. We and the clubs agreed last month with The FA that it would be better to engage with it as a collective rather than have one individual attend the meetings," Director of Communications Dan Johnson said in a statement.
Former FA technical director Wilkinson, who has twice taken caretaker charge of England and also managed the Under 21s, insists they are part of the solution, not the problem.
"Hopefully people are ready to accept change," Wilkinson told Sky Sports News Radio.
"If it's the sort of commission I think it's going to be, the people on that commission will be examining the evidence, finding out exactly what the facts are.
"From the Premier League's point of view I can understand where they're coming from, they probably feel that they have more than one person that can contribute particularly in terms of the actual facts of the case in terms of what goes on.
"I think find out what the facts are, try to identify the real problems and try to come up with solutions and whatever those will be given where we are now, I think those solutions will be fairly radical.
"That will be the crunch point, whether people are prepared to accept radical change. The game not been good at it through the years but we shall see.
"I think we've got to look everywhere but mostly we have to look at where we are.
"I think from the moment the Premier League was formed it was fairly clear that we'd finish up here and that's one of the reasons I persuaded Leeds United to form their academy up there which produced a great set of kids who went on to play in the Champions League semi-final.
"We have good development centres, I think we have good development and our problem is opportunity. Our problem is 17/18 year-old boys facing a glass ceiling. I think in that case, losing motivation.
"It's not easy if you're number one and number two in a club that's 15/16 to find that round about 17/18/19 you can't really go anywhere or you go out on loan and you're out on loan amongst a lot of people you don't really know, a sense of loss of identity is there.
"So we need to try to find some way to give those boys a way to really competitive first team football on a regular basis.
"I don't think young foreigners coming into the Premier League is a quick fix, the Premier League is the richest league in the word and the birds fly to where the sunshine is.
"The best players in the world are coming to England and competition for places in this league is very, very tough. We have to live in the real world and we've got to live in the real world.
"The Premier League is very popular, very strong and very well run. The Premier League is part of the solution, we need to use some of their strengths to find a way round it."
The Commission is being headed up by FA Chairman Greg Dyke, while Wilkinson will be joined by deputy chairman of the FA Roger Burden, Ritchie Humphreys from the PFA, Greg Clarke from the Football League, Glenn Hoddle, former Crewe boss Dario Gradi and Danny Mills.
Two more members are likely to be appointed and the group are hoping to present their findings by March 2014.
Listen again to Howard Wilkinson's interview on Sky Sports News Radio