England would 'have to rip up gentleman's agreement' to select Adnan Januzaj
A former CEO of the SFA says England would need to break a 'gentleman's agreement' in order select Adnan Januzaj.
Last Updated: 10/10/13 2:29pm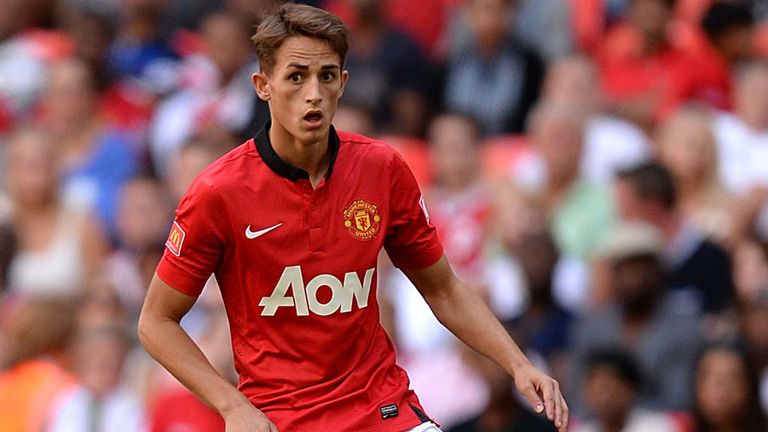 The Manchester United teenager has made an impressive start to his Premier League career and, in last week's game at Sunderland, scored twice in the second half to secure all three points for the champions.
In addition to Belgium - where he was born - Januzaj is also qualified to represent Albania, Serbia and Turkey, with Croatia the latest country to show an interest in speaking to him.
Although the English FA are yet to make any official announcement regarding the 18-year-old, he could also qualify for England as early as 2016 through residency - depending on FIFA regulations.
But Smith, head of the Scottish FA from 2007 to 2010, says England would have to ignore the 'gentleman's agreement' they have with Scotland, Wales and Northern Ireland if they wanted to select the midfielder.
Speaking on Sky Sports News Smith, a former striker with Kilmarnock, Rangers and Brighton, said the original agreement into eligibility of players meant that to represent a national side they would have 'to have been born in the country, or have parents or grand-parents born in that country'.
He also said that in changing times this was expanded to include newer residents.
"Youngsters who came from other countries - for whatever reasons, they may have been political - would often find themselves excluded," he said.
"So I brought in a rule whereby if a kid was educated at school for a minimum of five years - whether it was England, Scotland, Northern Ireland or Wales - and if they had a British passport, then they would be eligible."
Turning his attention to Januzaj, he said: "He came here for football reasons so he wouldn't fall into the criteria even if he waited five years.
"He came here to work and did not go to school here. Just because he came here to play it doesn't mean he can play for the country.
"It doesn't fall into the criteria used by the home associations unless England go down the route where FIFA says it is based on the fact he has played football in a country for a certain number of years."