Premier League insists it is part of Football Association commission led by Greg Dyke
The Premier League insists it is part of the Football Association commission charged with improving the national team.
Last Updated: 20/10/13 5:33pm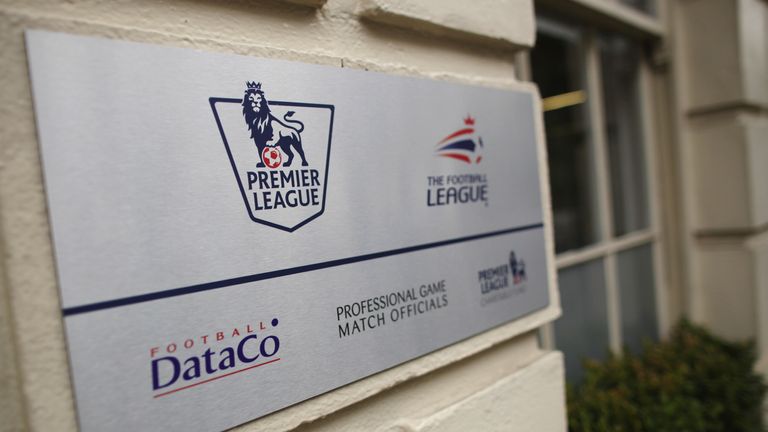 The commission will be led by FA chairman Greg Dyke and will also include former England manager Glenn Hoddle, Football League chairman Greg Clarke, FA vice-chairman Roger Burden, LMA chairman Howard Wilkinson, new PFA chairman Ritchie Humphreys, former Crewe boss Dario Gradi and former England defender Danny Mills.
Dyke said on Wednesday it was "a shame" the Premier League had turned down
his offer to have its chairman, Anthony Fry, on the commission.
But on Thursday, the Premier League's director of communications Dan Johnson said: "The Premier League is part of Greg Dyke's commission.
"We and the clubs agreed last month with the FA that it would be better to
engage with it as a collective rather than have one individual attend the
meetings. Greg Dyke agreed at the time that this was the best way forward.
"We will take a full part in the processes and outputs of the commission and
have put the considerable knowledge, experience, research and data at the
commission's disposal, whether that is drawn from the Premier League board,
executive or member clubs and their staff.
"There is a huge amount of expertise at our clubs. It has been made absolutely
clear that Greg and his team can speak to or gather evidence from Premier League club directors, first-team managers, academy managers and any other league representatives they feel would benefit the process.
"As our chairman, Anthony Fry, said back in September: 'There is no doubt
around the Premier League table as to the benefits of a national set-up that is
thriving and performing well. That is why the Premier League clubs, board and
executive all signed up to contributing to the process of debate initiated by
Greg and helping to identify any appropriate outcomes that will serve to improve standards and delivery in respect of player development.'
"This position remains wholly unchanged.
"One thing that will make it much easier for the Premier League to define our
precise involvement in the commission is when we receive the terms of reference, details of the secretariat and a timetable."
Speaking about the Premier League's decision on Wednesday, Dyke said: "I spoke to the chairman, who is an old mate of mine, and (chief executive) Richard (Scudamore) and we discussed it before and they said, 'Look, we will give all the support we can but we don't want to sit on it'.
"I think it's a shame but I understand."