Danny Mills believes the Premier League should limit foreigners
Danny Mills believes the Premier League must limit the amount of foreigners if they want the national team to improve.
Last Updated: 11/10/13 2:23pm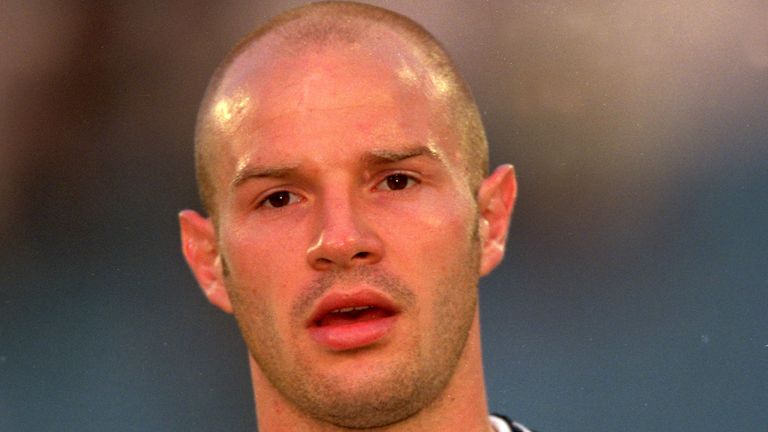 Mills, who joined the FA's recently-formed commission to look into the future of the game on Wednesday, spoke of his concerns regarding the lack of home-grown players in the Premier League and has called for restrictions to be put in place if they want to compete in future international tournaments.
He told Sky Sports News Radio: "If you limit the amount of foreign players, then clubs will start seeing a drip-down effect and think 'where are we going to get all these English players from?'
"If teams like Man City and Chelsea want a first-team of top class foreigners - not a problem. For me, it's the foreigners that aren't great and aren't any better than the English players, but they are cheaper and that's why clubs go for them.
"By limiting the amount of foreign players allowed to go into clubs, they will then have to go into local communities and provide better coaching, start providing coaches with better back-up and start educating local coaches better to find the talent.
"There is talent out there but it's not being managed or coached particularly well."
Mills also highlighted the importance of grassroots football and believed that the reason England are falling behind rival nations is due to a lack of progression, which needs to be addressed from the bottom.
"Start at grassroots level and start getting kids to play the right way and it'll grow all the way through the system.
"This will take seven or eight years, at least, before all of this comes to fruition. People are going to have to be patient with it," he added.
"The world has moved on and everyone is better technically and they're now far superior to when I was playing.
"If we continue to stand still, we will fall behind. We have to be progressive and we have an opportunity to make some brave decisions, rip the rule book up and start again."
Mills also chipped into the debate regarding national eligibility, believing that there should be more clarity as to who can and who cannot play for England.
"If you were not in this country before you were five years old, before you went to school and your parents and grandparents are not English, I don't think you should be allowed to play for England," he said.
Mills has also warned that some of the decisions the commission agrees on will not be universally well-received, but insists that they will be made with good intent.
"If you want change for the better, you have to enforce that change and that is going to upset people," he admitted.
"Things are broken. If we carry on, it's only going to get worse. We have to make change and we have to make it now.
"If you want to change something badly enough and you want it to happen, then it will happen."