Glenn Hoddle: Quota on foreign players may be needed for England's sake
Glenn Hoddle says the Premier League may have to introduce a quota system on foreign players to help the England team.
Last Updated: 11/10/13 2:22pm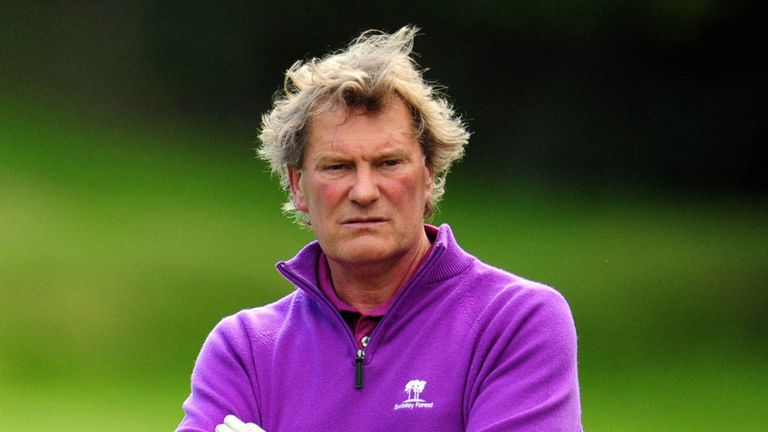 The former England boss, now a Sky Sports expert, has been appointed to the Football Association's commission to look ways into improving England's fortunes
And he believes that the only way to ensure English talent is given a chance to develop in the top flight may be to force Premier League clubs to play a certain number of them.
"The rules have got to change in the short term," Hoddle said. "We have to help the England manager to have a better base over the next two or three years to get the experience that these players need in our top league.
"Sixty-eight per cent (of players) of the Premier League (are not eligible to play for England) at this moment in time and getting worse over the coming years - if we don't do anything about it - is too much.
"We have to be ruthless in this. We have to be thinking about English, English and English again.
"Whether it's the professional end now or whether it's grooming youngsters coming through, we really do have to - for the sake of English football and international football - give these lads the opportunity.
"The number one criteria (for the commission) is to give the England international team the best possible chance to win the Euros or the World Cup.
"If we don't do it, it's going to get worse and worse and we're going to get further and further away from winning any of those two major trophies."
The Premier League does not have a specific representative on the commission, although they have made statistical data available and insist they are keen to be involved in FA chairman Greg Dyke's process.
Hoddle believes the Premier League may be "wary" of probable findings.
"Perhaps they're a little bit wary of what's going to be said, what changes are going to happen," Hoddle added.
"Maybe they're just waiting until they understand it a bit more. I do believe that they do want the English game to thrive."
England captain Steven Gerrard believes the national team would benefit from fewer foreigners, and more English talent in the Premier League.
"Greg is trying to put a structure in place to improve the statistics and credit to him," Gerrard said.
"I read something about him trying to half the number of foreigners allowed in the country and I think that is a good start."