Danny Mills hits back at criticism of new FA commission
Danny Mills has responded to criticism of the FA commission tasked with improving the fortunes of the England side.
Last Updated: 20/10/13 5:32pm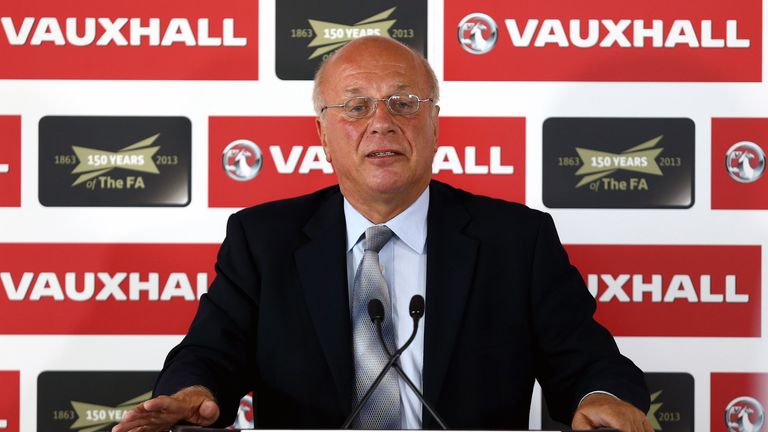 Mills is part of an eight-man panel put together by FA chairman Greg Dyke, also including Football League chairman Greg Clarke, new Professional Footballers' Association chairman Ritchie Humphreys, Crewe Alexandra director of football Dario Gradi, ex-England boss Glenn Hoddle, former Leeds United manager Howard Wilkinson, and FA vice-chairman Roger Burden.
Gary Lineker is one of a number of high-profile names to have criticised the make-up of the panel.
He wrote on Twitter: "No wonder they announced Glenn Hoddle early on the FA commission. Most of the others are utterly pointless. Expected better from Greg Dyke."
Mills, however, has hit back at the former England striker.
He told Sky Sports News Radio: "Gary, come up with your own ideas, volunteer to come on the commission. Come along to the meetings, give up your time - what are your ideas?"
Regarding criticism of the age of certain members of the commission, including Gradi and Wilkinson, Mills added: "How old is Sir Alex Ferguson? Would you not have Sir Alex Ferguson on the commission? Does he not know anything about football?
"Age is irrelevant, look at the experience they've got. Maybe it should have been done 20 years ago but it wasn't; we can't go back retrospectively and change life. Hindsight is a wonderful thing but it's impossible to go back.
"This is what we've got now. You've got to use all those people with great experience. Howard Wilkinson has made mistakes but he's done some very good things as well. This is why there is a group of people with ideas putting it all together."
Regarding the changes that need to be made to English football, Mills believes work needs to begin at the bottom.
He added: "The Premier League isn't the be-all and end-all so if we can build a better crop of youngsters that gives English clubs more better players to pick from and that will in turn give the England team better players to pick from.
"You've got to start at the bottom and work your way up."
Hear Mills' full interview with Sky Sports News Radio via the Soundcloud player below.