International news: Wayne Rooney claims England have talent to perform at the World Cup
Wayne Rooney says England have the talent to shine at the World Cup, providing they win a "massive game" against Poland.
Last Updated: 13/10/13 11:22pm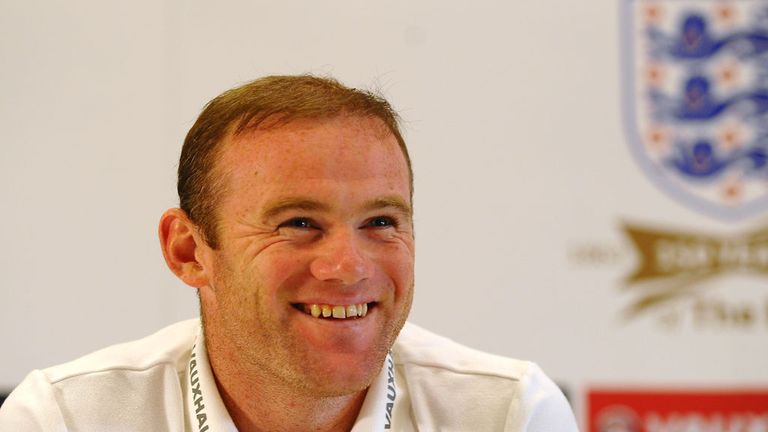 Following their comfortable 4-1 win over Montenegro on Friday, England will qualify for the competition if they can beat Poland at Wembley on Tuesday night.
The FA chairman Greg Dyke has already dismissed the idea that England could win the competition and there are few people who believe Roy Hodgson's side can even reach the latter stages.
"We have to reach the finals first, but I am sure once we do that the manager will have a few games to prepare for the tournament," the Manchester United striker said.
"We have got some very exciting players, young exciting players.
"I think all the talk about 'there's not enough good English players' - well, we have got six, seven or eight young players.
"Andros (Townsend) did great, he's an exciting player with a great future and then you have (Danny) Welbeck, (Daniel) Sturridge, (Phil) Jones, (Chris) Smalling, (Jack) Wilshere, (Alex) Oxlade-Chamberlain, (Theo) Walcott - the players we have got there, there's some talent.
"So, we are happy with the squad we have got and are looking forward to the future."
England must beat Poland to be sure of their place in the finals, and Rooney insists the squad must not believe the job is done despite Friday's win.
"It's a massive game," Rooney added.
"Poland are probably a better team at the moment than Montenegro.
"I think they are much more dangerous on the counter-attacks and we will have to prepare well for that.
"But if we perform like we did against Montenegro then we will be okay."