World Cup: Leighton Baines delighted with form in helping England qualify for Brazil
Leighton Baines is proud of his contribution towards England's successful World Cup qualifying campaign.
Last Updated: 16/10/13 4:04pm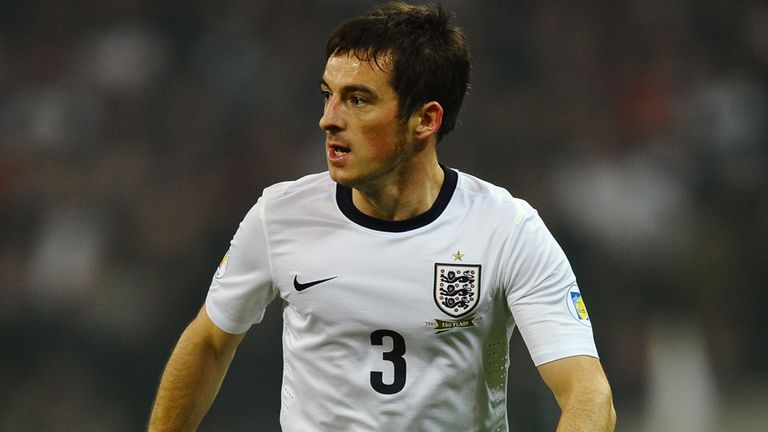 The Everton left-back started the last two games in Group H in the absence of the injured Ashley Cole, helping England to a 4-1 win over Montenegro on Friday before crossing for Wayne Rooney to score England's first in Tuesday's 2-0 victory over Poland that sealed their place at the finals in Brazil next year.
Baines told the official FA website: "It was a tough game. We knew it wouldn't be easy but it's great to have got over the line and now we can look forward to the World Cup.
"There are the usual cliches of 'it's about the team' - but they're very true. But if I reflect on my own performances, I've got to be pleased.
"We were creating a lot of chances and you start to, not become anxious, but you want to see one go in sooner rather than later. Thankfully I put the ball in and Wayne's great in the air and produced a really good header.
"We created plenty more chances, especially in the first half and would have warranted another goal or two probably, with Poland looking to catch us on the break.
"We didn't start the second (half) the way we would have liked but we dug in and the goal at the end eased the nerves and saw us through.
"There are a lot of different emotions and relief is definitely one of those. We just wanted to get the job done - and we did.
"Everyone's over the moon, we go away now and enjoy this win to a certain extent, but we've all got big games for our clubs now.
"I'm sure at the weekend when everyone has played the games they can put their feet up and let everything soak in."
On making the squad for Brazil, Baines joked: "I'm available, if invited!
"A lot can happen between now and then. We've got a few games to come back here and play in - they'll be great.
"But we start our preparation and can look forward to getting out there. It's very special to play in a World Cup, to be in Brazil. Everyone's fighting for their place."