Crewe's Dario Gradi is relishing being named on FA Commission
Dario Gradi is relishing being on the FA Commission tasked with deciding the best way to develop English talent.
Last Updated: 20/10/13 9:44pm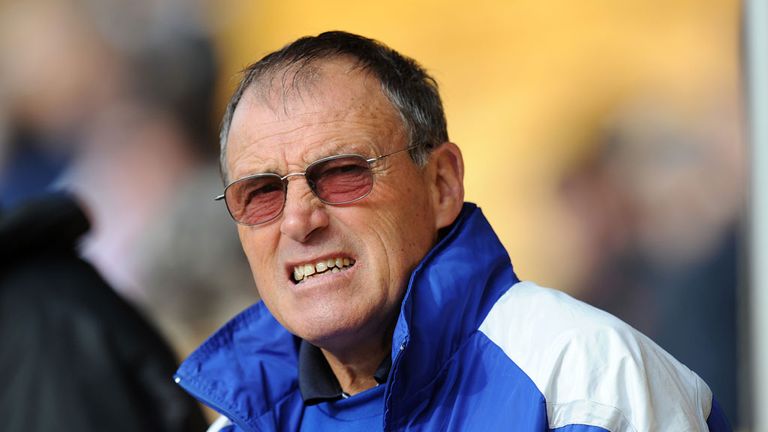 Crewe director of football Gradi is one of eight people already named by FA chairman Greg Dyke to form the committee.
The 72-year-old, whose has helped produce talents such as David Platt and Nick Powell, believes hurdles facing young English players include the standard of the Premier League improving since it started in 1992, meaning teams will be less inclined to take a gamble on youngsters.
He told the Sunday Express: "If you look at the David Beckham Manchester United era - that team is probably not as good as the one now. Would Sir Alex Ferguson have put in six or seven of his kids now like he did then?
"We fielded a team completely made up of academy-raised players at Crewe last season. Of course, that would be great to see in the Premier League but it won't happen.
"I'm going into the commission with an open mind. If they ask me how do you go about producing skilful players, I know what to say. I've been there and done it."
Many leading clubs have foreign youngsters in their academies and Gradi believes it would help the national side if there was a quota of English players in a team.
"It's up to the clubs which road they go down but if you are talking about producing footballers to play for England, then you are not going to produce them if you don't give them a chance because their progress is blocked by foreign kids," says Gradi.
"From England's point of view you would improve the development if you had to have a certain amount of English players in a team.
"I don't know if the FA have the power to enforce that."
Flair players
He added: "We don't very often produce flair players, someone like Nick Powell. He is probably the only player we've produced at Crewe who fits into that category.
"Our mentality is not in favour of what I would call a show-off player, whereas if he goes into three crunching tackles he's 'committed to the cause'.
"Somebody said one of my players, Kenny Lunt, never makes a tackle. I go 'That's right. I tell him not to'.
"Ashley Westwood, when he first got into the team, used to make death-defying tackles somewhere along the halfway line and come off injured - that was really useful.
"I'm not interested in tackling so when people say it's a dying art I reply 'Yes, I'm all in favour of that'.
"I've spent much of my life trying to coach flair players.
"There are more academies playing short-passing football and not lumping it up the pitch but there is still a big emphasis on passing the ball - you keep hearing 'Pass it, pass it' - not to take players on, whereas I am continually saying to them 'Just work on the ball, work on the ball'.
"At Crewe I don't want to push the coaches into doing something they don't really want to do. I have to sell it to them."