Danny Mills hits back at FA commission detractors
Danny Mills has defended the FA's decision to set up a Commission to try and improve the fortunes of the England team.
Last Updated: 22/10/13 11:52am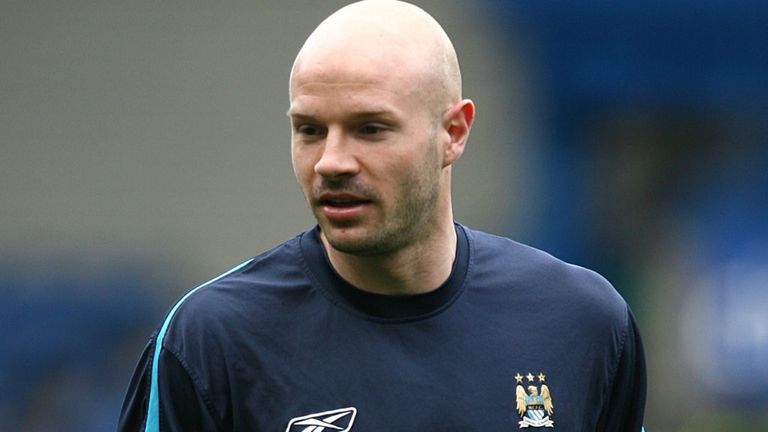 Mills, who played 19 times for England and was first-choice right-back at the 2002 World Cup, is a member of the recently-formed Commission that has attracted far more criticism than praise during the early days of its existence.
The 36-year-old, whose many clubs include Leeds United and Manchester City, has responded to FA board member Heather Rabbatts, the Jamaican-born lawyer, who described Dyke's Commission as "all-white, all-male."
Following early criticism of its inception, Dyke added England manager Roy Hodgson and Manchester United defender Rio Ferdinand to the Commission over the weekend.
But Rabbatts stressed: "While I can appreciate the appointment of Roy and Rio and of course welcome a degree of diversity, there are still questions which remain about the work and role of the FA Commission.
"However, the issue of real diversity, and the insight that can bring, is still not fully resolved nor are the exact terms of reference of the Commission and the continued absence of the Premier League from its membership."
But Mills is adamant there is much merit in the new FA Commission and criticised the negative remarks that have come from many different angles over the past few weeks.
He told Sky Sports News Radio: "Everyone seems to have their own agenda in all of this.
"People have to remember this is a voluntary Commission that has been set up to try and improve the England national team.
"It's about how we do that long term and there are many different solutions, different debates and many hurdles to overcome.
"The Commission is still in its infancy and I'm surprised by Heather's statements. She is on the FA board and I'm sure she will have been party to discussions that have gone on.
"She must have known that Clarke Carlisle and Rio Ferdinand had been approached. Surely that does show diversity."
Mills also believes that remarks made about the lack of female personnel on the Commission hold little credibility.
He added: "People will argue that there was no woman named but do we have - at the moment - enough women with enough experience at this level because we are talking about the England senior team?
"It's almost as though people are already willing it to fail which is sad.
"People have questioned the validity of certain people being on the Commission. But there is a broad mix of football knowledge and there is already four meetings planned before Christmas.
"So it's a decent effort people giving up their spare time for the good of the game."
Listen again here to Danny Mills' comments on the FA Commission.