John Barnes calls for clarity on new FA commission's aims
John Barnes claims the problem with Greg Dyke's FA commission is that no-one knows its purpose.
Last Updated: 23/10/13 2:05pm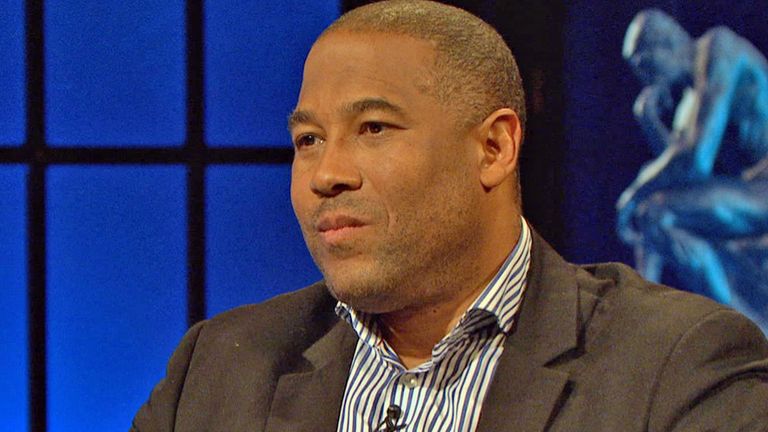 The former Liverpool and England winger insists the row about the representation of black and ethnic minorities is meaningless until the new group's aims are spelt out.
Barnes said: "What would kill the arguing is for Dyke to come out and say exactly what the remit of the commission is.
"Then every Tom, Dick and Harry will not feel that they, or someone like them, should be involved!
"Is it to improve the national team, grass roots football, get more English players into Premier League teams, women's football, disabled football - what?"
The launch of the new commission has been mired in controversy after an initially all-white, all-male membership was announced.
Rio Ferdinand has since been added to the panel but Dyke's approach has come under fire, with FA board member Heather Rabbatts and sports minister Helen Grant outspoken critics.
Barnes claims they have nothing to argue about yet. He said: "If [the commission] is about improving the national team and trying to get more English players into the top clubs then I have no problem with the panel.
"Having a "black face" on the panel just to tick a certain box of inclusivity isn't the solution.
"Getting a "diverse" representation on the panel serves no purpose if they [people] don't believe the chosen ones who are "diverse" have got the necessary qualities to benefit the debate."
Grant, who welcomed the addition of Ferdinand on the commission, discussed the issue with and Dyke on Monday and disagrees with Barnes' stance.
She told Sky Sports News: "I have made it very clear what I think about the make-up of commissions and other bodies.
"They should reflect the diverse society in which we live. I know many fantastic women who could make a fantastic contribution.
"Ultimately, it is a matter for Greg and I am sure he is considering all aspects of the issue."