International news: Roy Hodgson won't try to find out leaked details of Poland team talk
Roy Hodgson says he will not try to find out who leaked the details of his half-time team talk against Poland.
Last Updated: 08/11/13 7:16am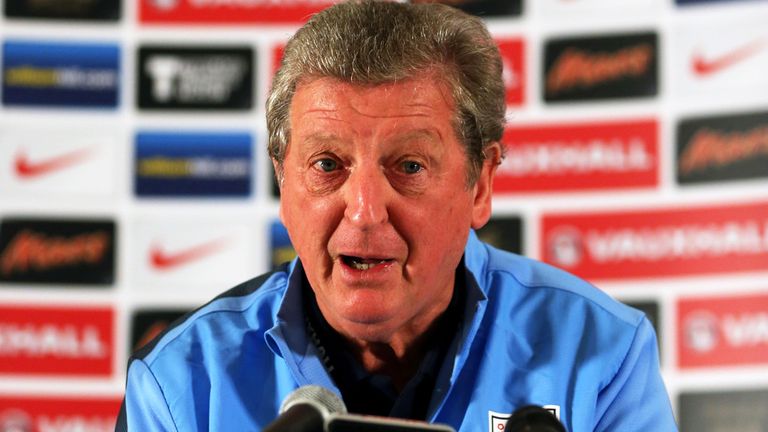 England sealed qualification for the World Cup last month with a 2-0 win over the Poles, but their achievement was overshadowed by Hodgson's half-time team talk.
The England manager told a joke to illustrate why his players should give the ball to winger Andros Townsend but was forced to apologise after claims it was racist.
The reporter who wrote the story claimed his source was a player inside the England dressing room.
Hodgson has his doubts over that claim but he wants to move on from the matter and will therefore not instigate an investigation in to how the story came to light.
When asked whether a code exists whereby what is said in the dressing room stays there, Hodgson said: "Everyone knows that, but I only have it on the word of the person who wrote it that it came from the dressing room.
"I'm not prepared to discuss it. I'm not prepared to investigate it and as far as I'm concerned, it's over. It's finished. I'm not interested anymore.
"I wouldn't dream of trying to find out. I'm happy that I don't know."
Hodgson insisted following the controversy that his comments were not racist, and Townsend said he had no issue with the England manager over the matter.
The former Fulham and Liverpool boss does not feel the need to discuss the matter with his 28-man squad when they meet up at St George's Park on Tuesday.
The England boss insists there will be no divisions in the ranks in the upcoming friendlies against Chile and Germany.
"There is certainly no question in my mind about unity and about our spirit," the England manager said.
"No-one has yet proved to me that it came from the dressing room. I am disappointed about (the story coming out), of course, but it is over as far as I am concerned.
"My thoughts are purely on these two matches and the World Cup matches ahead."