Liverpool boss Brendan Rodgers warns of asking for too much from youngsters
Liverpool boss Brendan Rodgers feels youngsters such as Raheem Sterling may have been fast-tracked by England too early.
Last Updated: 13/11/13 12:25pm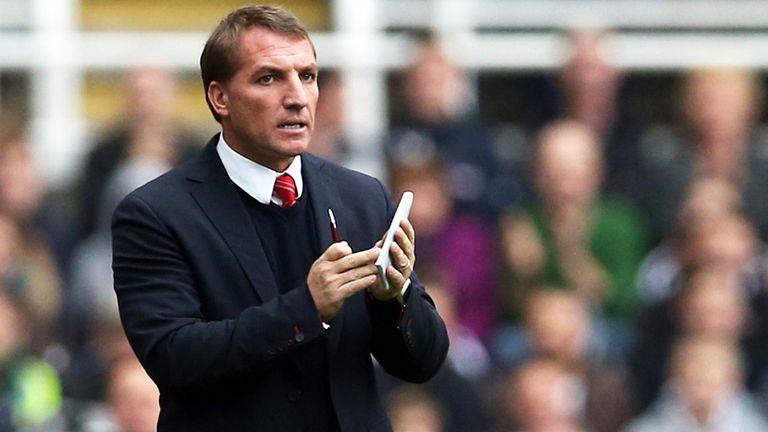 Rodgers is delighted to see players at his disposal earning international recognition, but has urged caution when it comes to asking for too much, too soon.
Sterling was drafted into the senior England squad last season shortly after making the breakthrough at Anfield.
The promising winger was just 17 at the time and had little Premier League experience of which to speak.
An outing in a friendly against Sweden remains his only cap to date, with Sterling having been returned to the U21 ranks in an effort to aid his future development and allow him to be handled with care at club level by Rodgers.
The Reds manager said in the Daily Express: "At that point in time he was one of the best young players in the country and he went into that game and actually did well.
"But it is about managing expectations - that is the biggest thing with a young player. You have to be so careful because there are so many young players in the country who get a cap and then are forgotten about.
"It can cause issues. It hasn't as such, but I'm talking about young players here and not just Raheem.
"If they get projected into the international teams too early there can be a misplaced belief that they are considered 'international players' when sometimes the circumstances dictate that."
Rodgers added on the progress being made by Sterling: "He showed over the first six months of last season that he has a future in the Premier League and at Liverpool.
"It was going to be very difficult to maintain the level that he set himself, but he is only 18 years of age and as much as we want to play young players and give them the opportunity, there is a nurturing phase as well.
"We have to be careful and avoid what has probably happened too often over the years in football and discard young players too early. I don't need them ready at 17. If they are, great, but certainly at 20 or 21, we would love them to be ready.
"England are looking to get the best young players in and, at the time, he was one of the best young players. We just have to make sure we remember his age and at what point he is at in his career and make sure we don't waste it.
"For Raheem, football has to be very much at the forefront of his mind. If it is, he is a talent."