Andros Townsend believes England will learn much from loss to Chile
Tottenham winger Andros Townsend reckons England learned much in their 2-0 reverse to Chile on Friday at Wembley.
Last Updated: 21/11/13 10:32am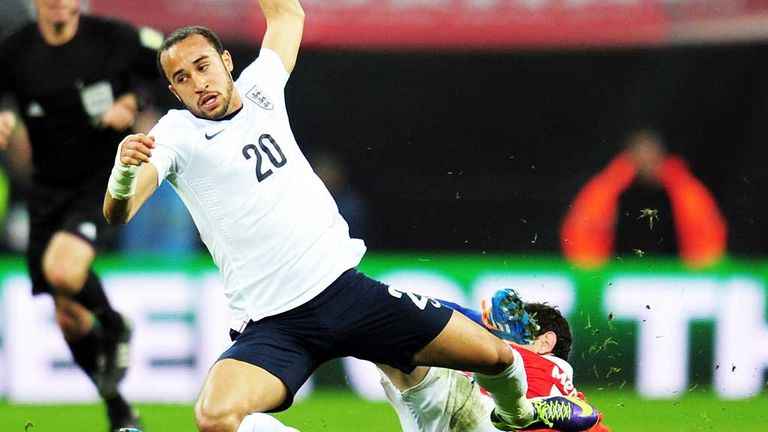 Townsend earned his third cap as a second-half substitute against the technically advanced South Americans.
And the 22-year-old is confident England will produce a better performance against Germany on Tuesday.
"The Chile game was a good test for us, and hopefully we can do better in the Germany game." Townsend said.
"The manager came in after the game and said to us: 'we did not get too carried away when we qualified for Brazil, so don't beat yourselves up tonight because there is another game again on Tuesday when we can put all the wrongs right against Germany'.
"Friendlies are about giving people the chance to show what they can do, and we did that with rotating the team, but unfortunately did not get the result we were looking for.
"Chile are a very technical side and with the way they kept the ball, for half an hour or so we could not get anywhere near them but if we are going to go to the World Cup and do well, we are going to have to learn to play against teams like Chile.
"We have played a lot of European sides and to test ourselves against a South American side who do play a different style, we will take the positives out of it and move on to hopefully get a good result on Tuesday."