Joe Hart in 'razor-sharp' form as he prepares to prove a point for England against Germany
Joe Hart's form is "razor sharp" as he prepares to face Germany as the England squad report a clean bill of health.
Last Updated: 18/11/13 4:05pm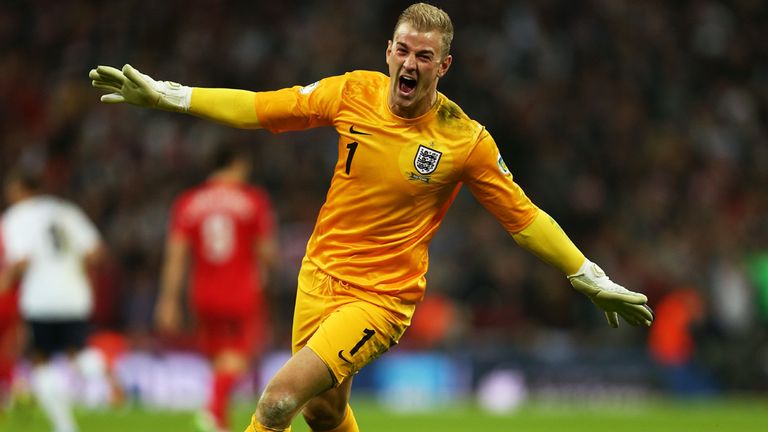 The former Arsenal striker watched Roy Hodgson's players train at their London Colney base on Monday morning and found the 26-year-old was suffering no ill effects from his lack of first-team action.
Hart will start against Germany on Tuesday night after sitting out Friday's friendly against Chile while Fraser Forster was given a chance to impress.
He is likely to be keen to prove a point after being dropped by his club, Manchester City, after a series of mistakes.
"He was pulling off some fantastic saves in training with the other keepers, with Dave Watson pinging balls in," Smith said. "He looks razor sharp.
"Hart will be champing at the bit to get back into first-team action. It is a big game against big opposition.
"You would expect him to be tested, to have to pull off some good saves, get his decision making right.
"He will want to keep a clean sheet and play well and then he can move on with a bit more confidence, go back to Manchester City and hope to be No 1 there."
Hart took the field 30 minutes earlier than most of his team-mates, working with fellow goalkeepers Forster and John Ruddy, and Hodgson will have been encouraged by his form.
The England manager will also be pleased by the fact that he is likely to have a full squad to choose from for the Germany game after all 25 players took part in training.