England manager Roy Hodgson says Adam Lallana could make the World Cup squad
Roy Hodgson believes that Adam Lallana has played himself into contention for a place in England's World Cup squad.
Last Updated: 21/11/13 8:46am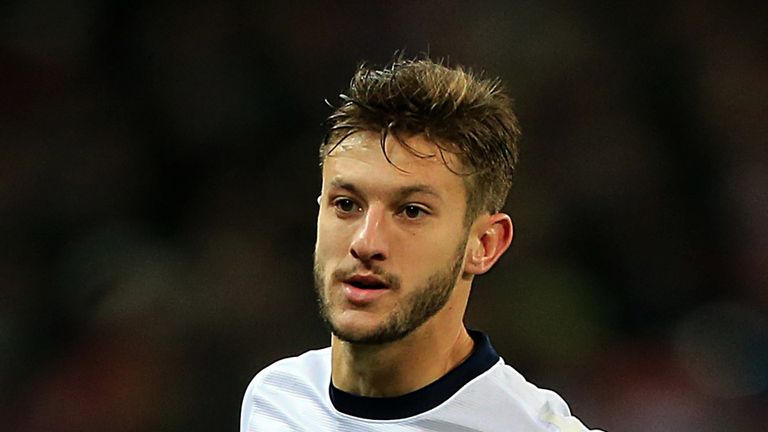 After a string of impressive performances in the Premier League, the Southampton star was awarded with a starting place in the friendlies against Chile and Germany.
Hodgson reckons that Lallana now has a great chance of featuring in next year's tournament in Brazil, despite England succumbing to two successive home defeats for the first time since 1977.
"He was very good. I was very happy with his two performances," the England boss told the Daily Telegraph.
"He has shown he is comfortable on this stage and has a lot of skill. He's been a major find."
Lallana's assured performances were a rare positive from two poor results at Wembley, and Hodgson believes that England missed their key players, highlighted by Steven Gerrard's early second-half substitution.
"If I am optimistic we do have the quality, it is there, we had players to come back too, but we were just lacking the quality in those key areas.
"Gerrard wasn't at his best after recovering so recently," he added.
"He missed all of last week's training and was stiffening up a bit."
Despite coming off after 56 minutes, the Liverpool captain is expected to be available for Saturday's Merseyside derby against Everton.