Phil Jagielka insists all is not lost after defeats against Chile and Germany
Phil Jagielka is confident that England can learn from the defeats against Chile and Germany at Wembley.
Last Updated: 20/11/13 4:21pm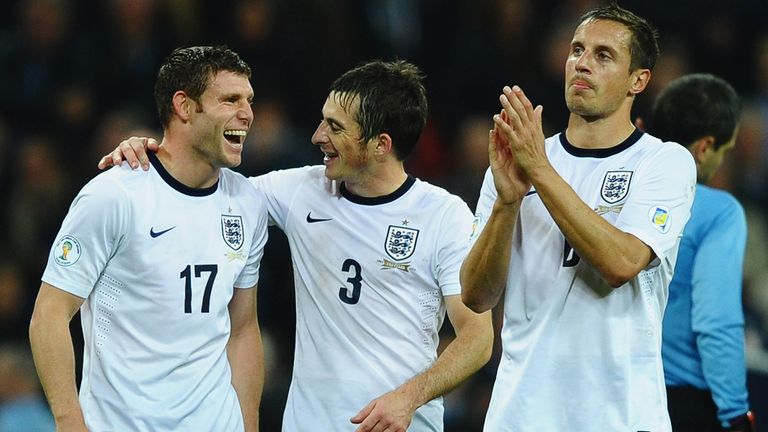 Jagielka feels England can still benefit from the two Wembley losses - particularly if they can learn to adapt to playing counter-attacking teams.
"I only got to play in the second game, but watching the first game, you can see how good a team Chile are," said Jagielka.
"They are a South American team, they have a certain way of playing and you hope to pick up a few bits and bobs which potentially you might come across in Brazil.
"Against Germany, it was difficult to learn too much because they made a lot of changes to their starting XI and we made a lot during the game.
"But on the counter-attack, we have come up against a very special team making some fantastic runs and that is something we will have to take a look into.
"We are still a work in progress and it is all about progression.
"We have some more friendlies coming up before the World Cup, and we know what we need to do to improve."