Roy Hodgson unruffled by criticism of England after double November defeat
England coach Roy Hodgson has no concerns about the negative reaction to the friendly defeats by Chile and Germany.
Last Updated: 24/11/13 8:54am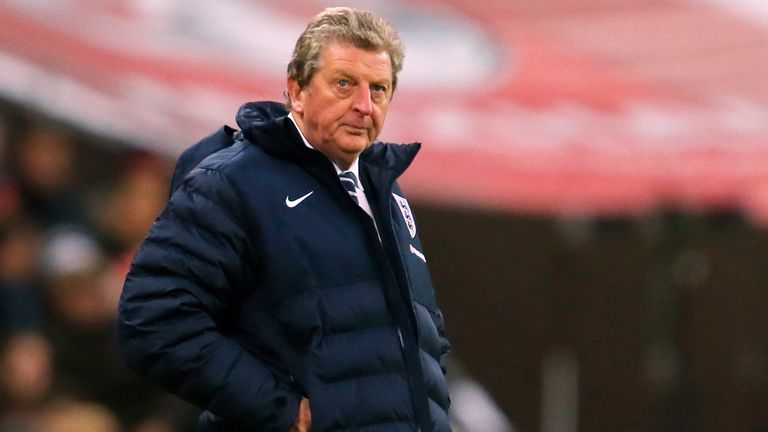 The excitement over England's qualification for the World Cup in Brazil next summer was soon replaced by the sound of teeth being gnashed in Hodgson's direction after the pair of Wembley reverses.
England were booed off after the Germany defeat and former players and current pundits were united in writing off their chances of success in 2014.
"I guess I am prepared (for the criticism)," the England manager said. "People will write what they want to write. They will say what they want to say. But we know what we are doing. We know we are going forward.
"The players were disappointed about (the two results) but does it really concern me for next June? I am not sure it does.
"I am disappointed that there was probably too much euphoria after the October games.
"I understand that. I never got carried away by that. But I am a little bit disappointed that from the idea that, you want to dismiss everything in 2013 on the basis of two very, very tough matches against two top-class teams with a lot of experimentation going on.
"It is everyone's right to do that, but it is not going to affect me one bit. I am not prepared to have that roller-coaster ride that suddenly in October we are a fantastic team, we are going to Brazil, we are a magnificent team, and then after these two games, we are not."
Hodgson is also determined to have his say on who England face in the run-up to next summer's tournament.
"I have been here for 19 months and I have never actually chosen a friendly," the England manager added.
"What I am expecting to choose, and have some serious say in, is those matches which precede our first game in the World Cup.
"I expect to have some say. The reason we play these friendlies is because we want to test ourselves against the best."