England hope to avoid World Cup 'group of death' in Friday's draw
England could end up in a World Cup 'group of death' on Friday after FIFA changed their draw procedure.
Last Updated: 06/12/13 9:32am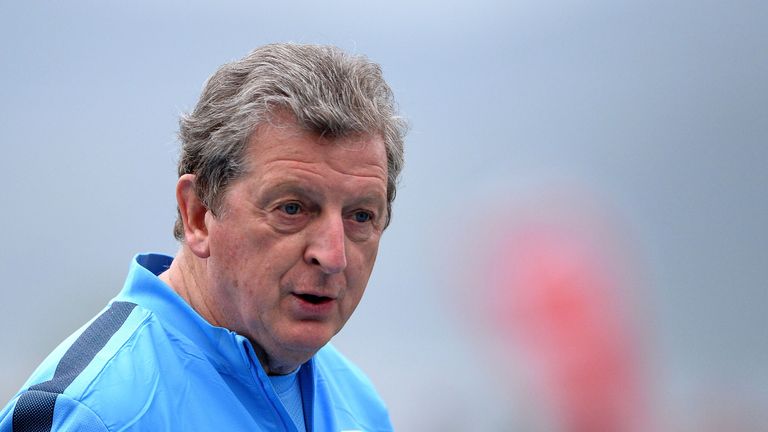 FIFA has announced a change to its usual draw procedure which will see one of the nine unseeded European teams - including England - placed in Pot Two along with Algeria, Cameroon, Chile, Ivory Coast, Ecuador, Ghana and Nigeria.
If England were selected for that pot, it would mean Hodgson's men would be in the same group as a seeded South American side such as Brazil and Argentina, and would face another of the unseeded European sides, with Holland or Italy among the possibilities.
As expected, the eight seeded teams - hosts Brazil, plus the top seven sides according to FIFA's October world rankings - will be kept apart for the group stage.
The draw will be organised so that there will be no more than two European teams in any group of four countries, and all the South American teams will be kept apart.
It means England will have to face one of the top seeds - hosts Brazil, Argentina, Colombia, Uruguay, Spain, Germany, Belgium and Switzerland - who are in Pot One.
Pot Three is made up of the teams from Asia and North and Central America - Costa Rica, Honduras, Iran, Japan, Korea Republic, Mexico and the United States - as well as Australia.
In Pot Four, there are nine unseeded European teams: Bosnia-Herzegovina, Croatia, England, France, Greece, Italy, Netherlands, Portugal and Russia.
In order to make the number in each pot equal, at the start of the draw one of the nine European teams will be drawn into Pot Two, and will definitely face one of the seeded South American sides.
England's dream scenario would probably be to be paired with Switzerland, Iran and Algeria, while it may be considered that a group involving Spain, Chile and the United States would represent a nightmare draw.
However, Hodgson has already insisted he is more concerned about the venues his team will play at next summer, rather than the opposition.
Hodgson told Sky Sports News: "We will go to Brazil believing that whatever group we get we are capable of getting out of it.
"Before the draw, what preoccupies me the most is where we are going to be drawn because that will have an effect on the Northern European teams.
"If there is any good luck going, I hope it will be in relation to where we are due to play because whatever group we get is going to be a tough group."
Sky Sports' chief football reporter Nick Collins admits a 'group of death' could lie in store for Hodgson's squad, saying: "The best case scenario would be if England were drawn in Switzerland's group. They would be absolutely delighted.
"In Euro 2012 qualifying they took four points of them and - having managed their national team - there's not much Hodgson doesn't know about Swiss football!
"From pot two, Cameroon (ranked 51) might be the ideal opponents. England beat them in a dramatic quarter-final at Italia 90 and have never lost to them while I believe they would like to play Iran from the third pot.
"Worst case would be for England to be drawn into pot two at the start and end up in Brazil's group. Add to that USA from pot three and Euro 2012 runners-up Italy, and there you have it: a nightmare group."
Sky Sports will bring you all of the news from the World Cup draw in Brazil live on Friday from 4pm - online, on mobile and on Sky Sports News.